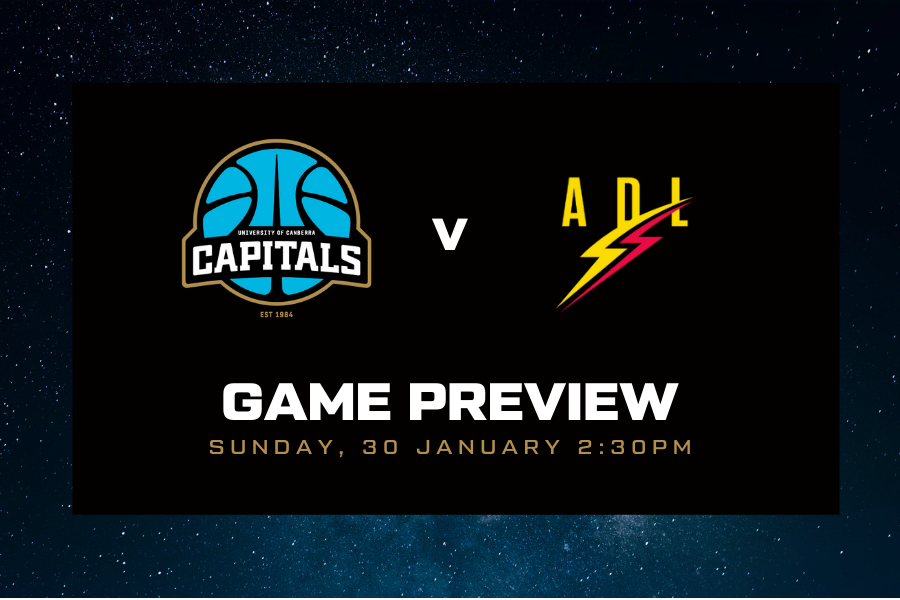 January 29, 2022 | UC Capitals news
When: Sunday, 30 January at 2:30pm
Where: The Lights Community and Sports Centre
How to watch: Kayo
The UC Capitals are taking on the Adelaide Lightning who are enjoying the top spot on the ladder and a five-game win streak.
The UC Capitals are coming off a big high, having won two 30+ point wins, as the team seems to have found their feet after a turbulent period both on and off the court.
"Anytime we can get a win like that and continue to build towards the end of the season, it feels great," said Britt Sykes after the Bendigo game on Friday.
"With the level of competition that we're playing, it's just proving that we're figuring it out and we're figuring it out at a pace where we can go and win a championship."
That confidence will be key when facing the Lightning after the UC Caps suffered a 26 point loss to Adelaide in Round 3.
"We remember how that game went the first time, we lost by a lot, but we weren't ourselves. It was the second game of the season and we were figuring it out, but with how we played against Bendigo and Sydney, we will be a different team when we play Adelaide," said Sykes.
The UC Capitals will rely on Britt Sykes, Britt Smart and Kelsey Griffin to put up points and overcome Adelaide's strong defence. Captain Steph Talbot, Alanna Smith and WNBA import Kylee Shook are currently in the league's top 10 for average total rebounds.
Talbot, who is leading the league for assists, and Smith, Adelaide's leading point scorer, will be a challenge on the offensive end as well. The UC Capitals will need to put that defence the club is known for on full display to limit their points as much as possible.
If the UC Capitals can take the win, it will be a big statement to the rest of the league that they're a force to be reckoned with, despite the rough start.