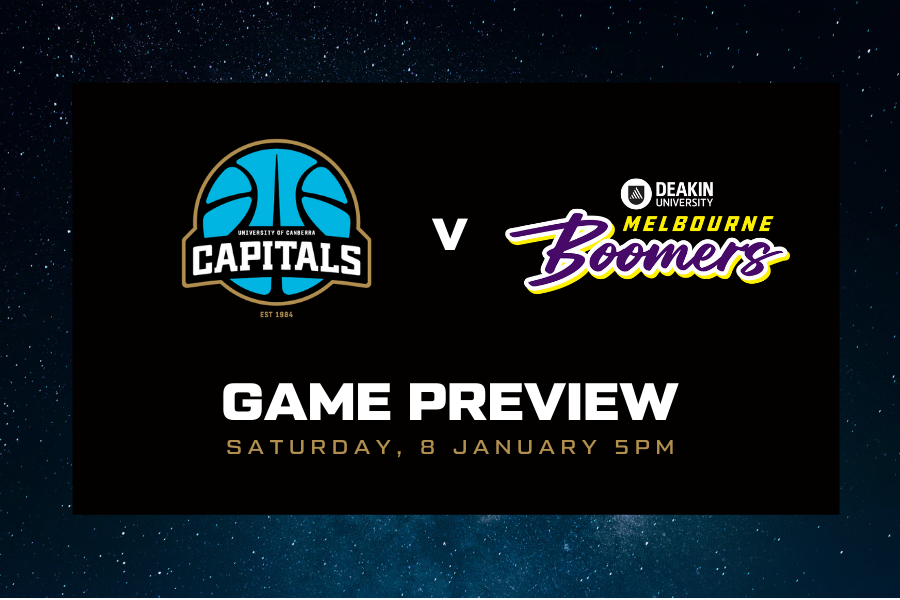 January 7, 2022 | UC Capitals news
When: 8 January, 5pm
How to watch: Fox Sports or ABC
It's been another disruptive week for the UC Capitals, with their second home game of the season cancelled due to COVID implications.
Wednesday's cancellation was just one of six games postponed this week as the WNBL grapples with COVID protocols and different state close contact requirements.
This leaves just one game from the original schedule still locked in for Round 6 and it's between the UC Caps and the Melbourne Boomers in their first clash of the season.
Mikaela Ruef said that the team has learnt to be adaptive to all the changes.
"It was definitely a surprise and harder at the beginning of the season, but there's already been so many different crazy things that have happened that we're finally realising that we just need to roll with the punches and take what's in front of us.
"I think at this stage, we're not getting stressed out because we're just like 'oh well, another change, it's just the way it is this year'."
The stage is set in Jade Melbourne's hometown of Traralgon as part of the WNBL's Summer Festival of Basketball in Regional Victoria which included 15 games across three regional centres in January.
The Melbourne Boomers are coming off a loss to the Adelaide Lightning in Round 5 which dropped them from first to third on the ladder. They hold a 4-2 record having played a couple more games than other teams in the league so far.
"They're a team that have been together for a while," said Ruef.
"They have two really strong imports and good post players in Cayla and Ezi and so I think they're a pretty well-balanced team.
"One thing I think we have over them is that we're a bit deeper. We play more people than they do so hopefully we can use that to our advantage."
The UC Capitals will look to continue their roll after wins against Bendigo and Townsville and show that they're a consistent team.
Look out for what will be an explosive clash between the WNBA imports Britt Sykes and Tiffany Mitchell, both who are averaging over 17 points per game.
Expect another big game from Kelsey Griffin who recently returned from injury and immediately made an impact when she put up 20 points and 9 rebounds against Townsville.
Saturday will also mark Kelly Wilson's 400th game which comes four days later than originally planned. Expect Wilson to go to work on Boomers' import Lindsay Allen and be that reliable piece in facilitating the ball just as she's been each and every game.
Although it won't be in front of her home crowd, the UC Capitals will celebrate Wilson's milestone at our next home game.
This is just one of two games against the Melbourne Boomers in the space of two days as the UC Caps meet them again on Monday.