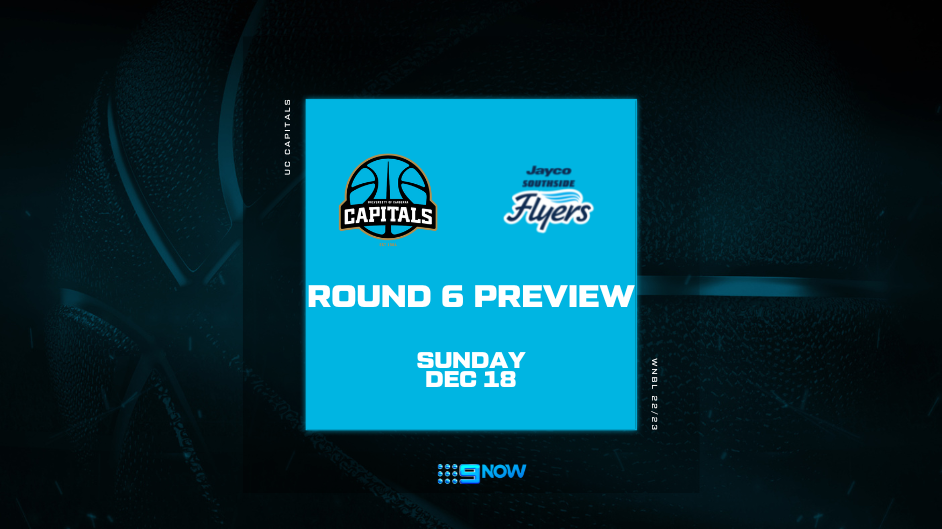 December 18, 2022 | UC Capitals news
The return of Rae Burrell and a consistent starting line-up will be a massive boost for the UC Capitals, as they prepare to go up against the Southside Flyers on Sunday afternoon, in Round 6 of the Cygnett WNBL.
"This has been a best week of training since the start of pre-season," Head Coach Kristen Veal said.
"There's still a huge focus on getting better, it's exciting getting to match up with Southside, the last team to play."
The Flyers have enjoyed mixed results with two wins and three losses but with plenty of threats across the court, the Caps can't switch off.
"LJ is a major threat. It will be interesting to see how much she plays, but even in 15 or 20 minutes she will have a huge impact. Then there's Kayla Thornton, who is a sizeable talent and is just a beast in terms of competing and defence, getting after possession. Rocci we have to respect her and then there's Cole and Blicavs, it's just a very talented starting five."
The UC Capitals will have the same starting five as in their Round 5 game against the Sydney Flames, as Rae and BSmart work their way back to full minutes. Work horses Jade Melbourne, Shaneice Swain, Emilee Whittle-Harmon, Alex Bunton and Nicole Munger to set the tone for the Caps on Sunday afternoon.
"There will be little bit of continuity in terms of that but also some ability to have more rotations through having both Britt and Rae back in."
As the team continues to be 10% better every day, they know what they have to do to match the Flyers.
"We have to be on point with our defence, we have to be committed for the full 40 minutes, in terms of fighting and nutting it out and understanding there's going to be some tussles in there.
"We have to get our rotations right and our strategies and change ups in at the right time so everything needs to be aligned. Any team is gettable, we all have two arms and two legs."
The UC Capitals looking forward to a strong crowd, as they this week break a membership record.
"In a year that we have been struggling, it is a huge reflection on the community support we have and shoutout to the fans, thank you!
"And then we have and even the young kids, they get autographs signed by their favourite players and talk to their favourite players after the game and see their idols out on the court and still work towards being one of them one day. It's very exciting and a huge positive and we couldn't be more grateful."
Tickets for Sunday's game can be purchased, here.