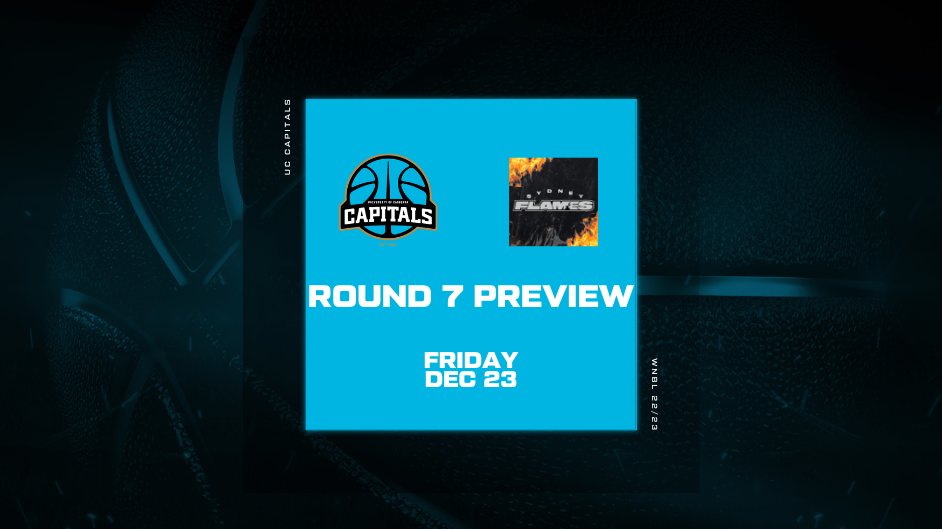 December 23, 2022 | UC Capitals news
Hungrier than ever after a nailbiting loss on Wednesday night and the UC Capitals are on the road to take on the Sydney Flames on Friday night in their second game of Round 7.
Leading for most of the game but unable to close it out against the Perth Lynx Head Coach Kristen Veal said they're inching closer to that first victory.
With a career high 24 points, Jade Melbourne was almost unstoppable, with Rae Burrell close behind on 20. Even without Emilee Whittle-Harmon who was a late omission after injuring her knee in the warmup and Shaneice Swain unavailable for family reasons, the side was depleted but clearly the stronger side.
"They're such a dedicated team and they are getting better, they're so close to that W and are doing all the right things," she said.
"It's about rounding out when we're tired, making sure we've got enough bodies which we just don't at the moment, so there are still really positive signs though that we're moving in the right direction."
The Sydney Flames have only had one win and that was against the Caps but have also had tight contents against some of the top sides. This will be the second time the Flames have played at their new home court, the Quay Centre and will no doubt be looking to build a fortress under Shane Heal.
The UC Capitals travelled to Sydney on Thursday, less than 12 hours after their game at the National Convention Centre Canberra. The game gets underway at 7.3pm on 9Now.
"Hopefully we do all the right things and the 48 hours between games to recover and feel good is enough for us to get a good game on Friday night."