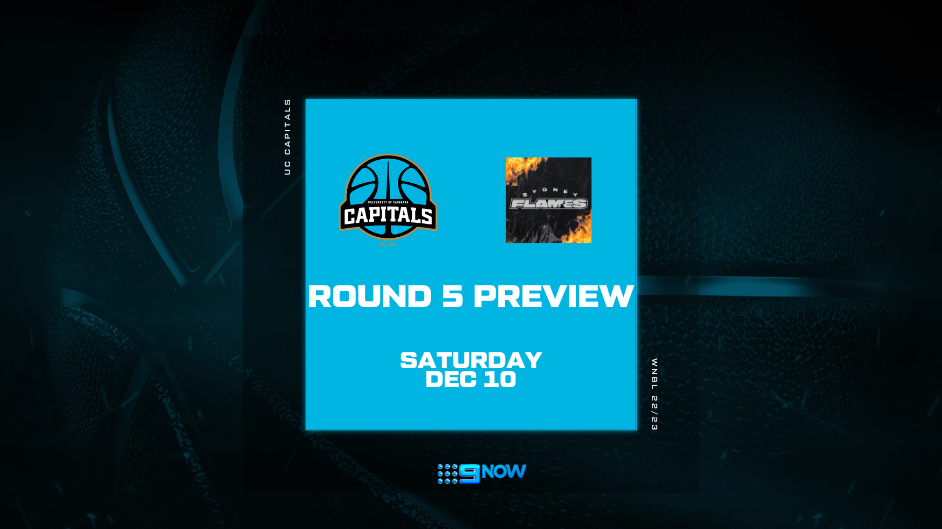 December 10, 2022 | UC Capitals news
The UC Capitals are back at home this weekend, after more than a month on the road. Taking on the Sydney Flames on Saturday at the National Convention Centre Canberra, Caps forward Emilee Whittle-Harmon said the team couldn't be more pleased to be back.
"We're all just so excited to be home for a couple of weeks and take advantage of that and our home crowd," Emilee said.
This weekend will be a big one, as the Sydney Flames and the Caps both fight for their first win.
"They have had their losses but they're still a really good team, and we can't take any team in this league lightly. They have great players, they're very guard oriented, great at getting to the rim so it's going to a really good game."
With Rae Burrell ruled out for one game with a foot injury and Nicole Munger more settled into the squad, the team with have a new starting line-up for the sixth time this season. But after more than week break between games, the Caps are ready.
"The crowd will see a different team to the one they saw in game one at home so it's exciting!"
"Nicole played last week but she didn't get much time to train with us so getting her comfortable with our systems has been good. We've taken advantage of the time and also had a day a bit to rest and recover."
We can expect some more stability in this week's starting five, with Whittle-Harmon taking on a bigger role following DC's departure.
"One person down is another person up and you're always prepared that you might be called up for that opportunity. I think we're feeling comfortable with what we're going in to, we're a pretty tight group now and I we're only heading in the right direction.
"I have a bigger role, getting to start but my mindset doesn't change. Coming in and doing your job whether that's starting or not starting. Just doing your best to take advantage of that opportunity."
The game tips off at 3pm on Saturday, tickets are available here.