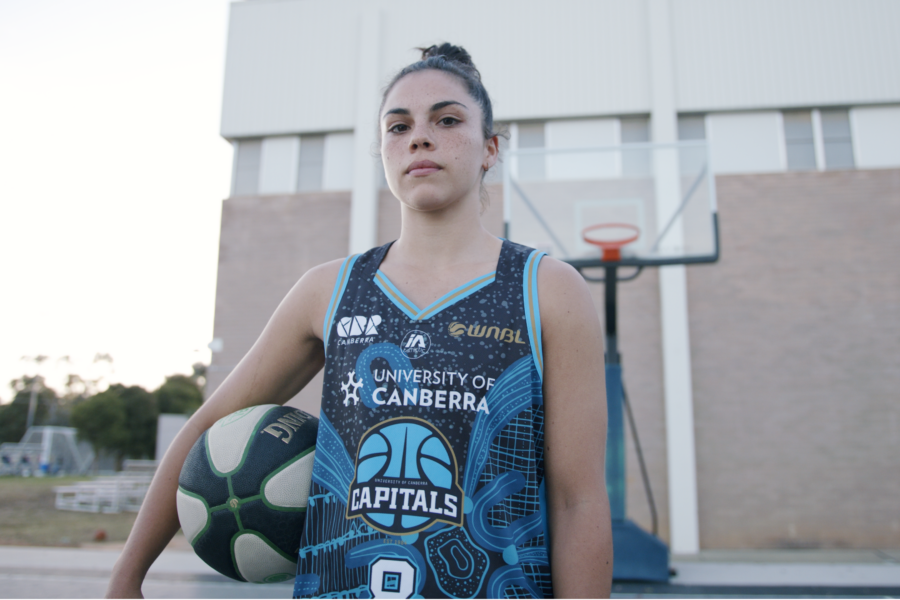 February 24, 2022 | UC Capitals news
This season, UC Capitals player and Larrakia woman, Abby Cubillo, joined a working group to help coordinate the Indigenous Round and make Indigenous acknowledgement and education a season-long focus.
"Education and impact have been two of the main areas of focus for this round and season. I personally still have a lot to learn about my culture and the team has been very engaged in learning about culture too," she said.
"It is for us to then take our learning and personal experiences into the community to be able to have a positive impact."
Cubillo said that she's looking forward to seeing the club's plans come to fruition.
"A real focus for the round was putting our words into actions and having a real impact in the community. Of course, I am super excited to wear the incredible jersey's that we have, but I am also really passionate about being a part of a series of online skills sessions that we will be doing with Indigenous athletes, coaches and referees in Canberra."
Cubillo was recently announced as a Mentor for the Australian Basketball Players Association's National Emerging Leaders Program in collaboration with Indigenous Basketball Australia.
"It feels really special to be a part of this program in the hope of inspiring the next generation of Indigenous basketballers.
"The goal for me is to build a relationship with my mentee and be able to share my experience with them in the hope that it can have a positive impact on their future. I'd love to see more Indigenous athletes in both the WNBL and NBL so if there is any way I can contribute to that, it is a win for me."
The UC Capitals will celebrate their Indigenous Round locally at their home game on February 27, before joining the WNBL and other clubs in a league-wide Indigenous Round activation.
To find out more about the Indigenous Round, click here.