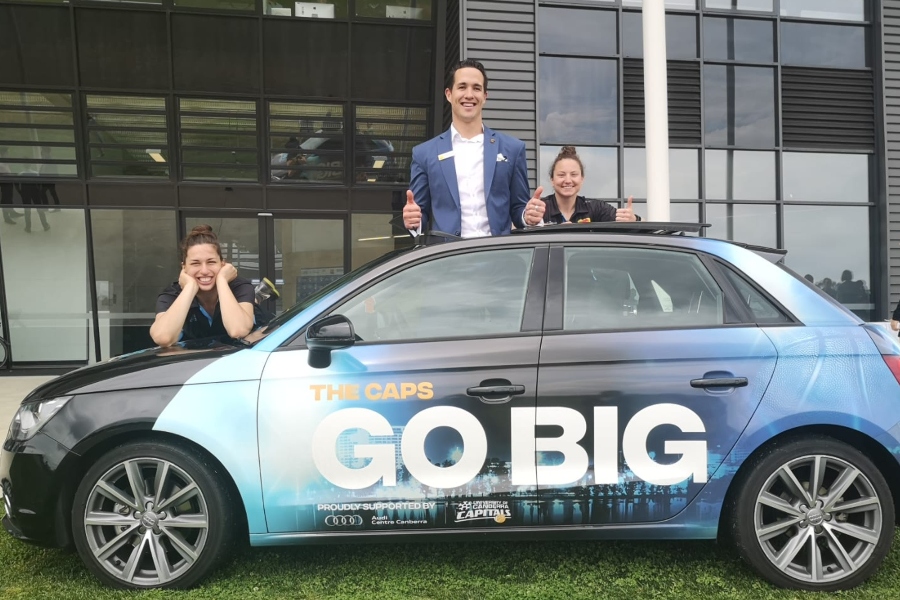 October 18, 2018 | UC Capitals news
Ray White Licensed Agent, Cam Crombie, has continued his love for supporting local sport by partnering with the University of Canberra Capitals for the 2018-19 WNBL season.
Mr Crombie is known in the Canberra community for rallying behind local sport and his impressive athletic accolades range from winning a gold medal at the Commonwealth Games to holding the F38 World Record in shot put.
The UC Capitals upcoming season has been highly anticipated after securing a line-up of world class talent with the likes of Kia Nurse and Kelsey Griffin on board. 
Mr Crombie says that he is excited to support the UC Capitals for the upcoming season with a solid roster and experienced coaching staff expected to make it a great year.
"Having won the most WNBL Championships and being Canberra's most successful sporting franchise, the Capitals are leading by example when it comes to women's sport in our region.
"Personally, Canberra has given me so much over the last decade, and the support I've received from the community in regards to my involvement in sport has been nothing short of overwhelming and incredibly humbling. I know firsthand how much that support matters, so I can't wait to get behind the UC Capitals this season," said Mr Crombie.
General Manager of the UC Capitals, Lucille Bailie is ecstatic to welcome Mr Crombie and Ray White to the Caps corporate family.
"It's hard to think of many more enthusiastic and admired locals than Cam, so to welcome Cam on board is a little bit like winning a Championship in sponsorship terms! With Cam's athletic and business achievements both locally and internationally, we know he'll be an inspiration and an asset across all areas of the Caps business," said Ms Bailie.
For more information about UC Capitals sponsors, please click here.