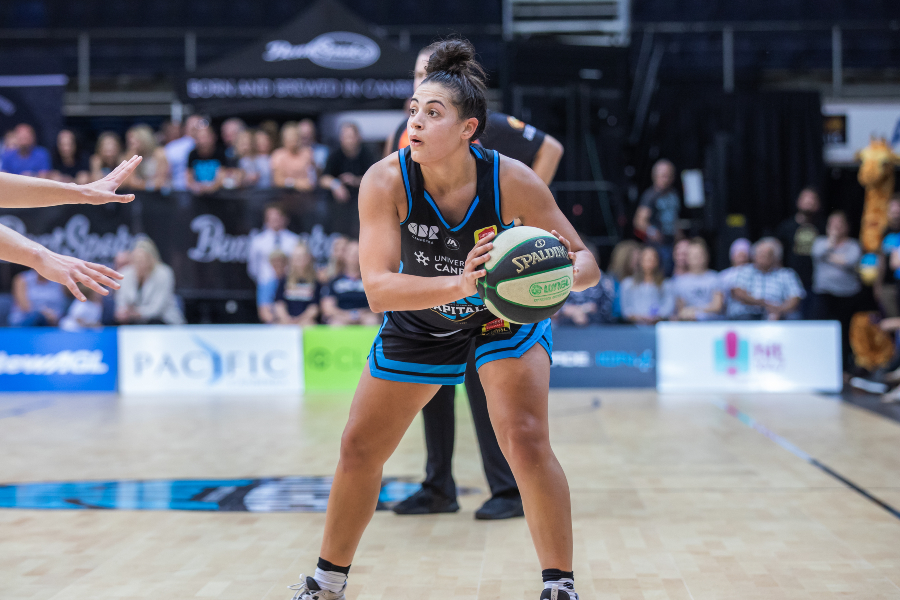 March 3, 2020 | UC Capitals news
UC Capitals' Maddison Rocci was brought to tears at the thought of not playing a championship game.
The guard took a couple of hard falls during the grand final series opener and hurt her wrist in the process. Upon first examination, it looked broken – the same fate of Southside Flyers captain Jenna O'Hea which had her out for six weeks.
"I was in tears," said Rocci.
"I was like 'oh my god, it can't be broken. I'm not going to be able to play in the championship game'."
Fortunately, the scans on Monday revealed that it is a minor sprain and with that, she was given the all clear to play.
"I was in a bit of shock but when I was told the news, I was relieved to know I'll be out there helping this team."
Head Coach Paul Goriss said that Rocci was determined to play no matter the result.
"She called me yesterday before she went to the doctor for the scan and said, 'I'm just telling you I'm playing regardless of what they say'. It means a lot to her and to our group."
Rocci has stood out this season in the starting lineup, achieving career-highs and playing a greater offensive role.
"I feel completely different this season. I've played a completely different role and I've had to stand up at different moments and help this team to get to this championship game."
Now, she's telling her newer teammates what it's like to walk out onto the court in front of a sold out AIS Arena.
"A few of them have asked what the atmosphere is like and I tell them it's amazing. Once you walk out of the tunnel and hear that roar – that was something that stood out to me last year."
So, as the UC Capitals get ready for tomorrow night's clash, Rocci anticipates how the minor premiers will respond.
"I don't think there was much to change as it was a close game all round from defence to offense but obviously there's always those little things you need to change going into the next game.
"It's do or die for them so they're going to come out and give everything they've got. They're going to be disappointed with what happened in Melbourne so they're going to come out hard and they're going to be physical," said Rocci.
There are still a limited number of tickets available. To purchase, click here.