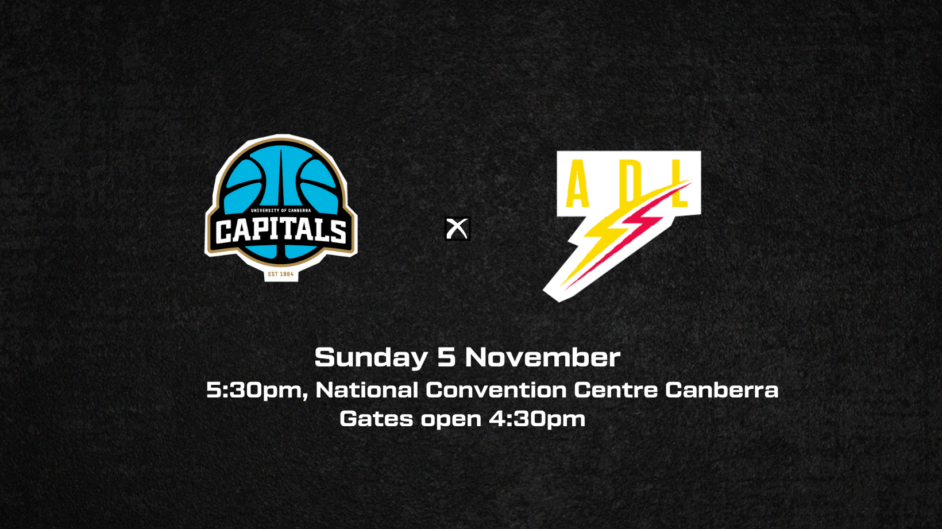 November 4, 2023 | UC Capitals news
The season opener.
Anticipation for this game has been building for six months and finally, it's here. The players and coaches have put in the work and the National Convention Centre is primed and ready for 1,600+ Caps fans to walk through the doors for Round one of the Cygnet WNBL season.
The UC Capitals will be taking on Adelaide Lightning on Sunday from 5:30pm, with doors set to open an hour early to help filter in the crowd.
"Adelaide has no idea what we're going to do this Sunday," UC Capitals co-captain Jade Melbourne said.
"Everyone in this group, we are a bunch of underdogs. The fact that we're going in labelled as that, it doesn't faze us at all, and we can use it to our advantage. We're not being chased, we're the chasers this season.
"We just need to make sure we're doing everything the right way. I think we're a team that's going to have to do all the gritty stuff, do all the stuff that no one wants to do and that's what we're going to pride ourselves on. That underdog tag, we love it and hopefully we can surprise some people along the way."
One thing we do know, is that individually, this team is already something special.
View this post on Instagram

Jade Melbourne will be playing at a new level, following her first season playing for the Seattle Storm in the WNBL. Gemma Potter is stronger than ever and ready to show the Caps fans what she can do, Nicole Munger has been an absolute workhorse in between seasons, and Alex Bunton's return to the Opals fold has her confident, strong and ready to dominate.
New players Alex Sharp, Alex Fowler, Monica Okoye and Jayda Clark will bring grit, experience, flair and fire to the group; a scary combination for the opposition.
Despite the loss of Chloe Tugalich and Bec Pizzey who are sidelined due to knee injuries, Jade Melbourne said it's something they have been trained to handle.
"I don't think it'd be a Cap season without a bit of a hiccup," she said.
"It's just about the next man up mentality and we emphasised that all through preseason, like we're an equal threat team. Whenever it's your opportunity to shine, you got to step up and do it."
Round 1 is also Indigenous Round. The UC Capitals will be wearing an incredible uniform designed by Ngunnawal man Richard Allan, from the Traditional Owners Aboriginal Corporation.
Tickets are available here.