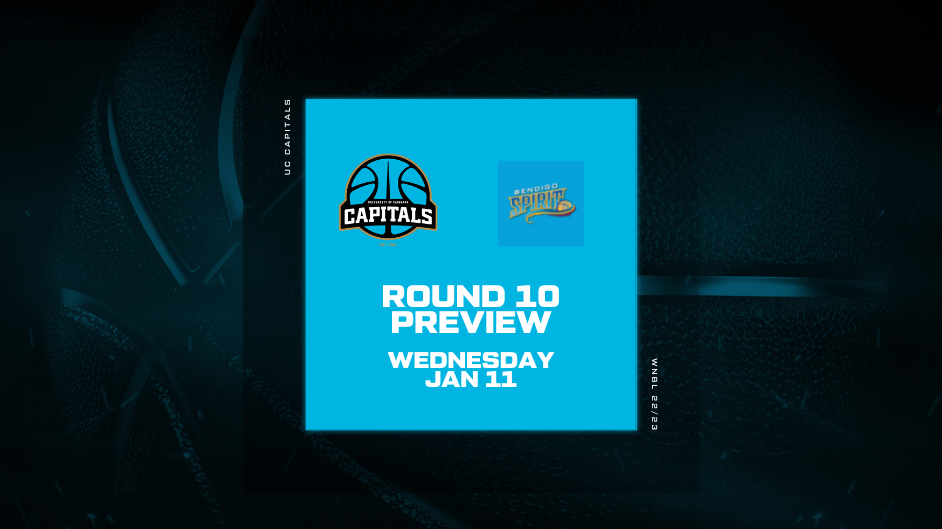 January 11, 2023 | UC Capitals news
Jade Melbourne knows Caps fans are special. More than 1,200 fans packed out the National Convention Centre for the UC Capitals game against the Townsville Fire, with similar numbers expected just a few days later when they go up against the Bendigo Spirit.
"Any team that hadn't won a game yet, you'd lose fans but the loyalty of the fans is just so cool, we seem to be getting more and more," Jade told media
"They're all as excited for us to get our first win as we are so the way they're riding the momentum with us is amazing.
"It's special to have fans like that, they really are our sixth man."
Heading into the Round 10 game down but not out, the UC Capitals know they are inching closer and closer to the illusive victory.
"We went back and looked at our last game and we actually tied Townsville for most quarters and it was just the third quarter that they outscored us by about 15 points, Jade said
"We actually played 38 minutes of really good basketball, played really good defence, locked into everything that we've been doing throughout the week. It was just that two minutes spurt where Lauren Nicholson got on a run but upon reflection we're happy with the performance.
"It's just about minimising those lapses."
That will be more important than ever as they look to a Bendigo outfit who has been red hot, through the likes of Anneli Maley and Kelsey Griffin.
Despite losing their last two games, the Spirit has eight wins to their name so far this season.
Kelsey's arguably having one of her best seasons again. I don't think you can ever shut Kelsey Griffin down, she's just so good she can do everything. You just have to limit her to what she can do, try to get her away from the right block, I know she loves that, get her off the boards, try not to throw any risky passes near her because she's great at getting steals. It's going to be a big task to limit her impact.
"The belief in the group is unbelievable and everyone is really great, we're still getting around each other and we're close to that win no doubt."
The game is being played at the National Convention Centre Canberra from 5.30pm Tickets can be purchased, here.