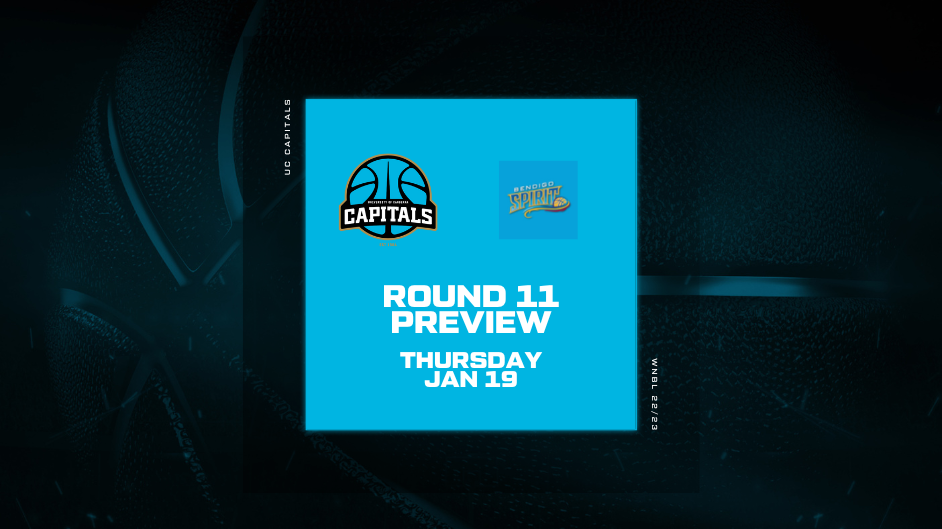 January 18, 2023 | UC Capitals news
The rematch after the big win. It's a memory that this 2022/23 squad will never forget and one that brings them confidence heading into their Round 11 game against the Bendigo Spirit.
Their first win of the season came against one of the strongest teams in the league, when they were undermanned and on a 12-game losing streak. But this team had belief they could do it and they have even more of it heading into this Thursday's game in Bendigo.
"It just gives us so much confidence, now that we've got that first win, we've beaten a team in the top four," Jade Melbourne said.
"There was already belief in the group, but now there's heaps of belief in the group that we can do it."
The team will again be without Gemma Potter, Emilee Whittle-Harmon, Alison Shwagmeyer-Belger, Alex Bunton and Lizzy Tonks and Britt Smart.
However, let's not forget who the team will have; Jade Melbourne, Shaneice Swain, Bec Pizzey, Sherrie Calleia, Rae Burrell, Nicole Munger, Abby Solway and Chloe Tugliach. This group accomplishing some incredible things with 20-year-old Melbourne one of the most experienced in the group.
"It has been tough, we're down to eight players so it's been crazy, some people are taking on much bigger roles than they anticipated when they first walked into the Caps.
"It is taking a toll on some bodies, but Vealy's put in a great action plan for us to be at our best when we go into games."
The Caps have spent the week doing light training to keep them healthy and rested, coached a passionate group of young ballers at the Caps Camps and of course focused on how to shut down the Spirit.
"We had a tough one against Melbourne, but we think we still had a pretty competitive game and then going into the Bendigo game with the same team, we know what we have to do.
"It will be a tough match up, but I know we can get the job done."