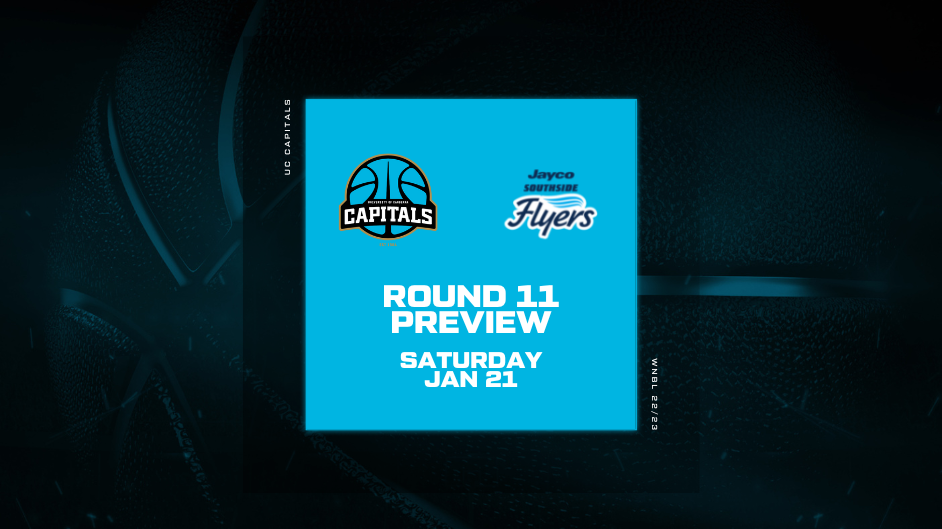 January 21, 2023 | UC Capitals news
Five games left at home for the UC Capitals and one final chance this season for the Canberra basketball community to see Lauren Jackson in action at the National Convention Centre, when the UC Capitals host the Southside Flyers in Round 11 of the Cygnett WNBL.
It's a quick turnaround for the Caps, after going down to the Bendigo Spirit on Thursday night. A fourth quarter fightback saw the Caps narrow down a 23 point deficit, to 16.
"It probably should never have been that margin in the first place," Head Coach Kristen Veal said.
"They're still young, and they're establishing how they come in and get focussed and ready for games but the way they played in the second half is how we should have played for the whole game.
"We're trying to just make it really simple and really consistent."
In some good news, Lizzy Tonks and Britt Smart are back on the team sheet for the game.
"Tonky's one of those players we need to make everything work, she's a cog in the wheel and she really balances out the group.
"We'll probably use her sparingly as she hasn't been able to do a whole lot during the week and we don't want to blow her out.
"And we're just working out whether we get clearance for Britt to play."
Southside will be feeling confident, after fighting back against a fiery Flames outfit, to secure a five point win, to end a five game losing streak. While the Caps are on the tail end of their most gruelling two weeks of the season.
"The exhaustion from the win and then the physicality of the schedule has been tough. We've got six rostered players and wo DPs, so we're travelling with a team of 8," Veal said.
"This is going to be the most difficult 72 hours of the season.
"We got turned around on our flight from Melbourne so it turned into a day of travel. Southside has been here since Thursday, for our home game.
"And then we'll front up and play a team that will arguably be in the grand final, with full grown women in terms of their size."
One of the women – Canberra royalty in Lauren Jackson.
"History already tells us that Lauren Jackson is Australia's most decorated basketballer and LJ's stature will only grow in time," UC Capitals General Manager Lucille Bailie said.
"I think Canberra can share a little of Lauren's success, in her unforgettable role in securing our championships for the Caps and Canberra. There's simply no one bigger or better than the GOAT and my advice to the Canberra community is do not miss an opportunity to see Lauren on court.
"All while, of course channeling their best 6th player support for the Caps but absolutely nodding to our best ever basketballer too."
Tickets to Saturday's game are available here.