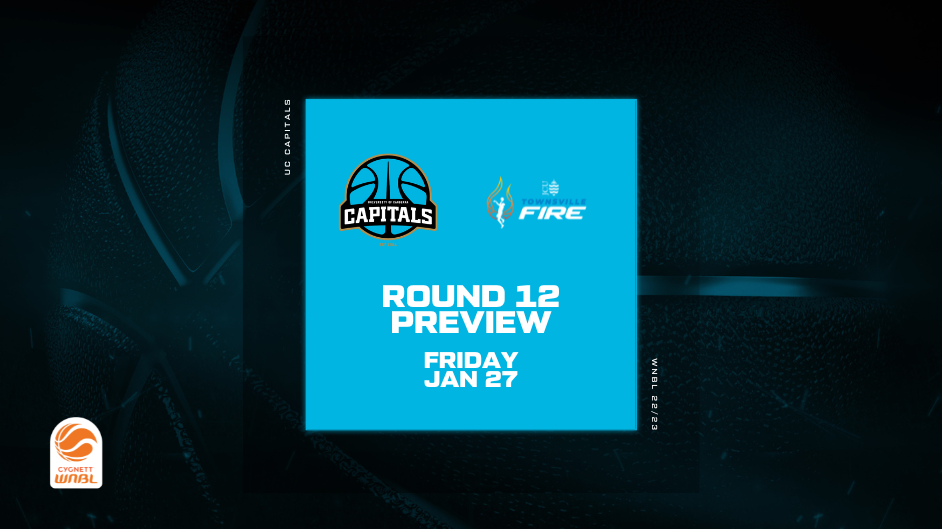 January 27, 2023 | UC Capitals news
The last away trip of the season and the UC Capitals have headed north to take on the Townsville Fire in Round 12 of the Cygnett WNBL.
With Shaneice Swain ruled out with a minor knee injury, the starting five will be modified again, to include either Britt Smart or Lizzy Tonks.
"We're just going to continue to build on the small ball we'll been playing, have some fun and celebrate the last road trip and then get into some home games," UC Capitals Head Coach Kristen Veal said.
The Capitals' last encounter against the Fire was a gamechanger, proving the catalyst for their first win of the season against Bendigo.
"That game was the start of us becoming a little more creative with what we can do," Veal said.
"We lost Bunts in that game so then we went small ball and then there were just no limits in terms of how creative we can get.
"Since then, we've just built on that. Hopefully it will be a positive result against Townsville, but again they're a really good side, very disciplined so whether we can chess it with them for 40 minutes, we'll see."
Townsville Fire is in the top four and will be looking for another win on the trot to keep those hopes intact. A late withdrawal from Steph Reid saw the Fire shift the starting playmaker role but they were still able to scratch out a win against the Adelaide Lightning.
The UC Capitals we fly home on Saturday for their final flight of the season, before a run of home games to finish off the season, with some injured players likely returning in time to play in front of their favourite home fans.
"It's going to be great. I think we're going to have a squad of almost 12 for the last three games. Schwaggs should be back, Bunts should be back, Swainy back."
Tickets to the games can be purchased here, or alternatively a 3-Game Pass can be bought here.