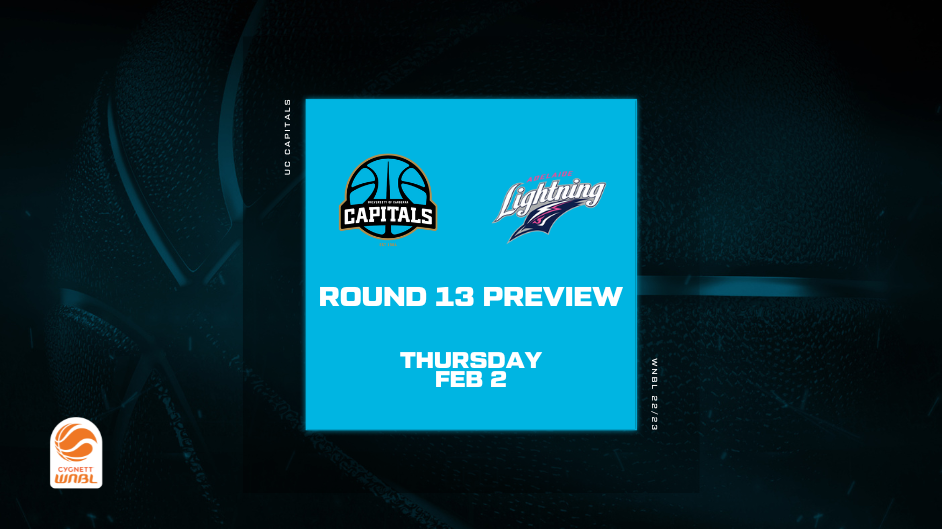 February 2, 2023 | UC Capitals news
This Thursday is the first of four home games in a row for the UC Capitals, as they look to finish their season strongly in front of their fans at the National Convention Centre Canberra.
This will be the Caps second look at Adelaide Lightning, after playing them in Round 4. Lizzy Tonks told media this week, they've developed into a completely different team and are still building each week.
"We match up well against Adelaide so we're going into it with a positive mindset," Tonks said.
"We haven't played them since the start of the season so it will be good to get out there.
"We're getting better each games so for these last four games, we will try to get as many wins as we can."
Tonks earned her first start for the Caps in the side's heart stopping one point loss to Townsville Fire in Round 12, and will no doubt be playing an influential role again on Thursday night when she starts in place of Shaneice Swain.
"It's a shame my first start was away but I am so grateful for the opportunity and that the girls and the coaches trust me to put me in that position.
"I didn't think starting was something that was going to happen this season, so I am very grateful for it. I think personally I have become a lot more confident, and the team has helped me a lot with that too."
Going up against her NBL1 Coach in Nat Hurst, the guard said once that whistle blows, it's game on.
"It's exciting, it's good to see Nat out there but it doesn't change the mindset going into the game.
"We were happy we had those games away early in the season so we could finish off at home in front of our home crowd, so we're all excited for this match up against Adelaide."
Tickets to the game can be purchased here.