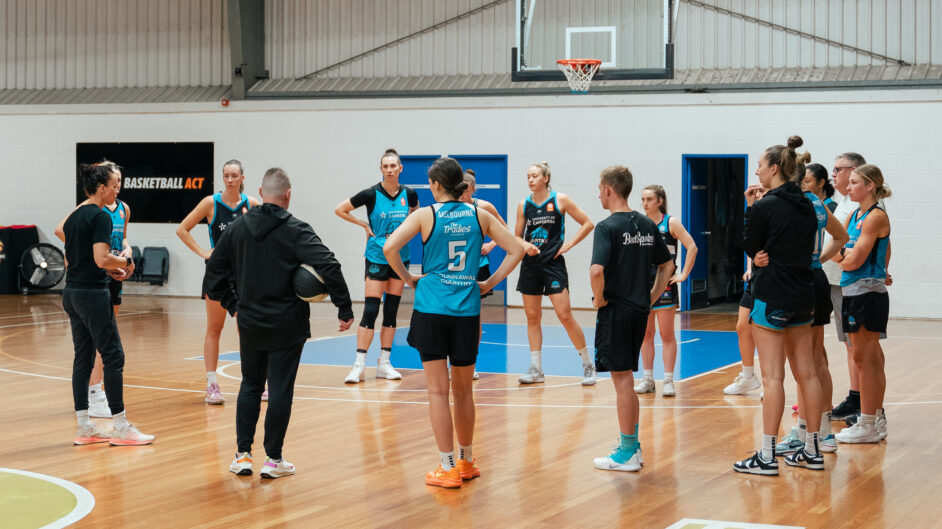 November 14, 2023 | UC Capitals news
The UC Capitals are prepared for their first away game of the season, taking on the newly rebuilt Sydney Flames on Wednesday night.
A week in between games has provided the Caps with time to continue gelling as a team, with UC Capitals Assistant Coach Paul Goriss saying it's refreshing to have such a coachable group.
"We're trying to find who we are and what we what we do," he said.
"They come along to practice everyday and want to learn, want to get better and learn how they can continue to grow as a group. That's been refreshing and they are very coachable."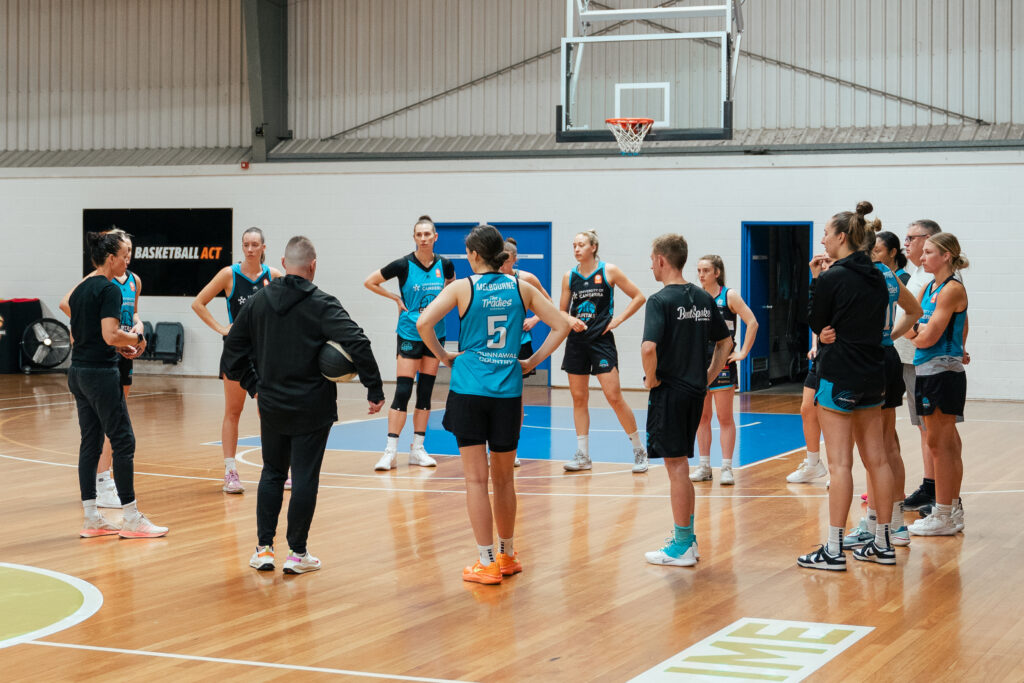 With both the UC Capitals and the Sydney Flames welcoming several new team mates to their roster in season 23/24, the Flames will be relying on their experience on the court, while the Caps will capitalize on how they can disrupt with their free and youthful play.
The Sydney Flames have re-built their squad which includes former UC Capital Shaneice Swain, Cayla George, Loz Nicholson, Tess Madgen and imports Didi Richards and Paige Bradley.
While the Caps have this week elevated Shakera Reilly to the playing group, and brought in Claudea Waihape-Andrews to the open DP role. Sharp is currently in the top three for points and rebounds, Jade Melbourne for assists and Alex Bunton for offensive rebounds.
"Everyone knows we're undersized so how we play has to be a little bit different," Goriss said.
"We can spend a bit more time pressuring the ball and being more disruptive defensively which will help a small, undersized group. Offensively, we need to find out where everyone fits, how we fit Monica into the group, where Jade fits scoring and playmaking, where Gemma comes into it and Sharpy, she's obviously a great offensive like threat for us, so I think it's just finding that chemistry in that flow between the whole group."
The Caps have a quick turnaround between games and will fly from Sydney to Townsville for their game on Saturday evening.
"Sometimes it's a good bonding experience to be away on the road rather than be at home where people can get together you learn more about each other. At home, you're just in your own bubble together on the road, there's no other distractions like you would have at home."