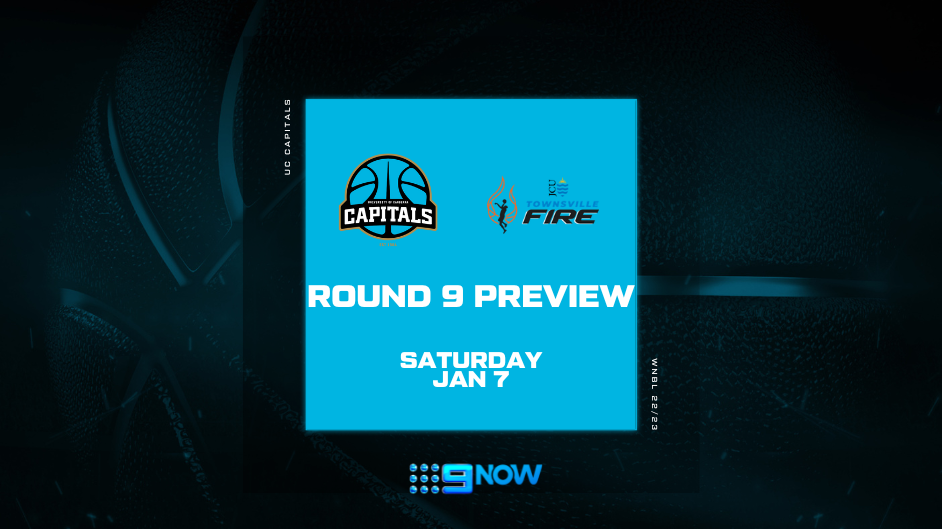 January 7, 2023 | UC Capitals news
The UC Capitals will host Townsville Fire at the National Convention Centre Canberra on Saturday evening, in Round 9 of the Cygnett WNBL.
This will be the second time the two sides have met this season, but after going down to the Fire in Round 1, Head Coach Kristen Veal is confident it will be a far more competitive side this time around.
With more time to gel and become consistent as a group, with vast improvements to their defence, and some painfully close losses making them hungrier than ever, the Canberra side is rearing to go.
Nicole Munger is already making the league's stat leaderboard, Rae Burrell is getting more impressive every game and Shaneice Swain is shining.
"Things are going to change as you go through the mid-way and back end of the season, rosters and roles are going to change, injuries will have an impact on different teams," Veal said.
"While we had a big hit of that early, that's probably going to open up a few opportunities to play a bit better moving into the back end of the season."
Townsville will be heading into Saturday's game fatigued, after going down to Adelaide on Thursday night.
"We're super excited to get Townsville on the back end of a big game in Adelaide," she said.
"Hopefully we can use that to our advantage a little bit but either way, having a crack at Townsville and then Bendigo on Wednesday is going to be good for us and a great challenge."
Alison Schwagmeyer-Belger is also expected to get more minutes, now back at full training and load.
"I could have given her a few more minutes against Sydney but the way that the way was going, we wanted to keep that group that was doing well and then in the second half when we kind of felt that moment and that shift in what was happening, we brought her in.
"In that 1:50 that she did get though and getting two steals and doing what she did, the kid can play."
Tickets for Saturday's game can be purchased here.