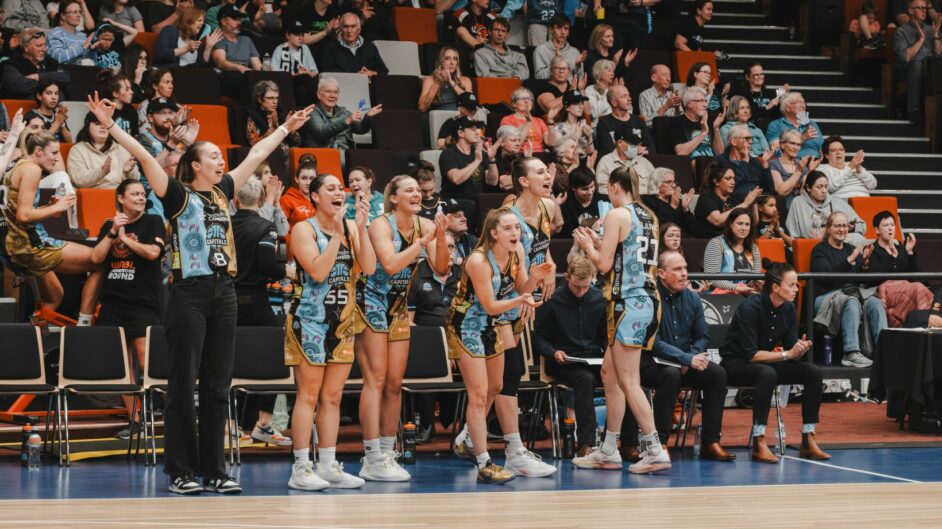 November 13, 2023 | UC Capitals news
It is with great pleasure that the UC Capitals can announce Shakera Reilly has been elevated to the playing roster and Claudea Waihape-Andrews will fill the DP position, for the remainder of the 2023/24 season.
"It was so exciting to have that chat with Vealy. I was pretty shocked because it's always been a goal of mine, to get to that point, for someone to have trust in me to fill that position."
Part of the Caps program in 2019, in between signings, Shak played three seasons in NBL1, most recently with the Maitland Mustangs in NBL1 East.
"I think what has changed between then and now is maturity and learning the game and developing the IQ."
Coming off the bench for the Caps opening two games at the National Convention Centre Canberra, Assistant Coach Paul Goriss said he has noticed a real growth in her as both a player and person.
"I've noticed her strength in what she's gained by going away and playing after her first season here with us," Goriss said.
"Playing in the NBL1 has given her more confidence and she's fitted seamlessly back into the Caps group but I've just seen her grow as a player whose skill level is better, confidence is better. You can see her confidence in shootings, taking it to another level of confidence defensively being able to defend in the WNBL also, I think she's made great strides and being able to be a part of like the current Caps group."
Shakera and the team will travel to Sydney on Tuesday, ahead of their game against the Flames on Wednesday night.