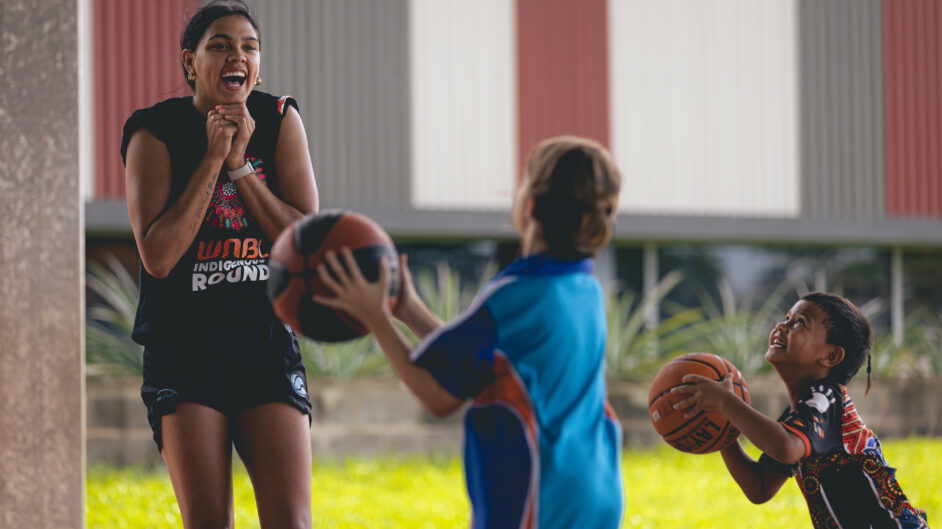 February 14, 2023 | UC Capitals news
Their smiling faces say it. Shaneice Swain and other leading Indigenous basketballers last week visited the Northern Territory to engage with Darwin's local community and showcase the basketball pathways available for the next generation.
"It was super exciting being able to go to the NT and give back to the Indigenous community," Shaneice said.
The Yupangathi and Gangalidda/Gooreng Gooreng woman assisted with basketball clinics alongside Adelaide Lightning's Abby Cubillo and Townsville Fire's Nes'aya Parker-Williams. The 19-year-old telling media this week it was a really fulfilling experience to be part of, for the Cygnett WNBL Indigenous Round.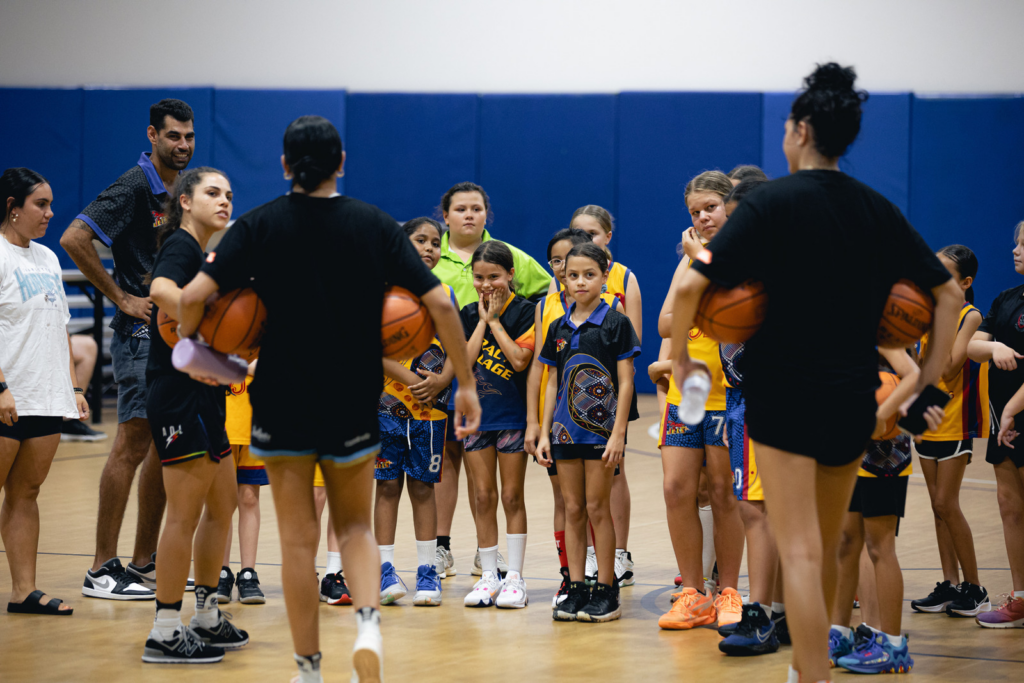 "Seeing Indigenous kids having so much fun and being so happy, and to be able to share in that was really rewarding," Shaneice said.
"It's so important for kids coming from small towns or cities to be exposed to this kind of stuff. I came from a small city, and I've made it to where I am, so for them to look up to me is really special."
Shaneice herself wasn't really exposed to professional female basketballers until she moved from Cairns to Canberra as a teenager, to play with the Centre of Excellence at the AIS.
"We had the Taipans in Cairns but there wasn't really any female teams that came," she said.
"There was a program called the Tiny Taipans but I didn't stay for long because I just wanted to play!
"I remember we got split up into different age groups and I always wanted to go over to the older group. That's when I knew I loved the game and wanted to pursue it."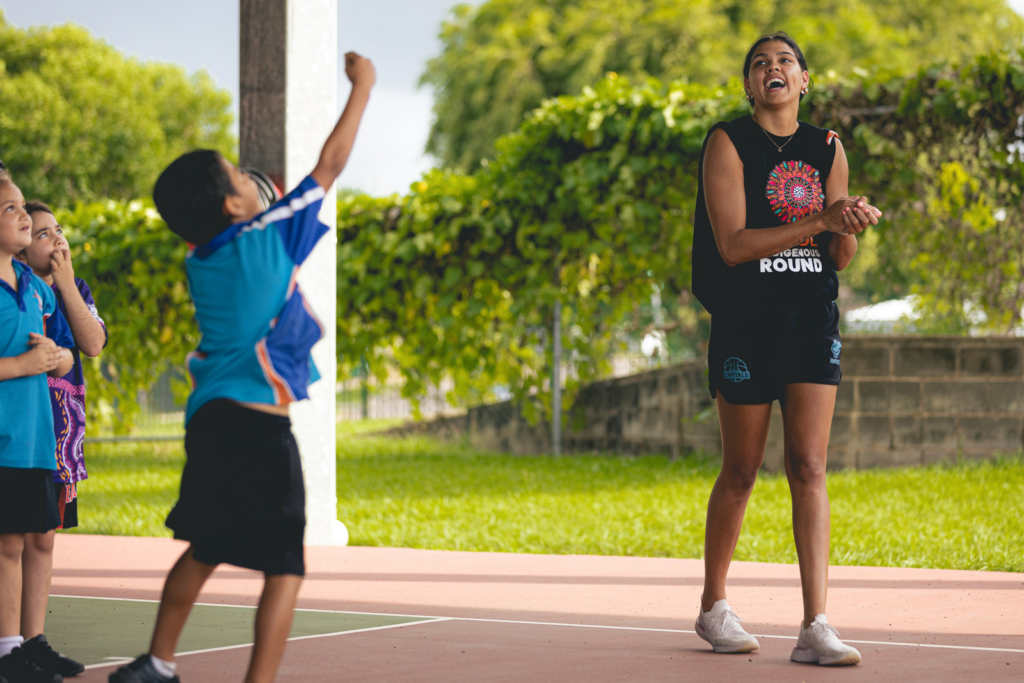 Along with the league's efforts to recognise and celebrate Indigenous Australians and culture, the UC Capitals have endeavoured to increase education among players and staff, by holding an Indigenous Education Session with Ngnunawal elders and community members.
The club has also increased the visual representation of First Nation's Peoples this season, by including Indigenous treatment on their home and away uniforms for the whole season.
Shaneice told the Pick and Roll early this week that it's a small gesture that has personally made a huge difference.
"It's pretty special to be able to represent and wear the jersey with the flags on it. Having everyone on board with doing that as well. It's pretty special to me"
The UC Capitals will host the Adelaide Lightning for the Indigenous Round on February 18 at the National Convention Centre. Tickets can be purchased, here.