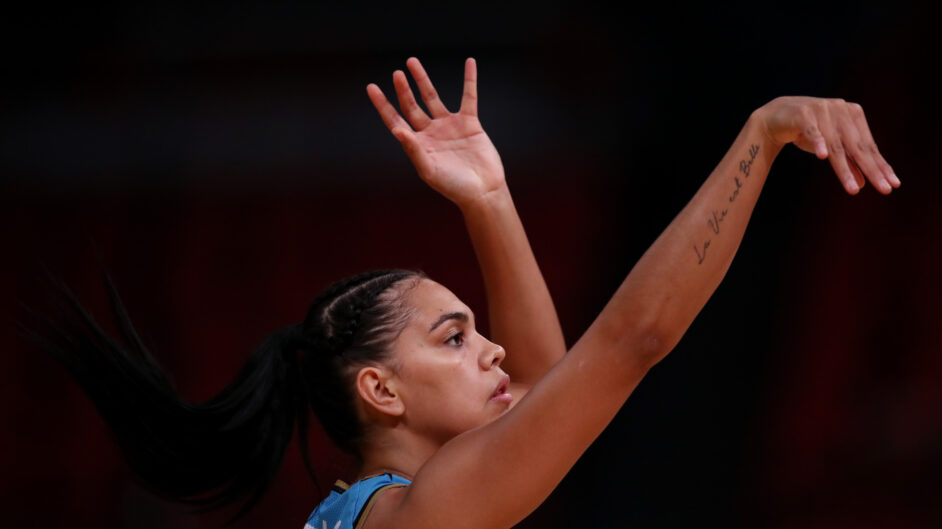 January 4, 2023 | UC Capitals news
Shaneice Swain is one to watch. At 19 years old, the guard has quickly risen through the ranks of the UC Capitals.
From becoming a development player, then coming off the bench for a few minutes a game, to featuring in the starting 5 and top scoring, Swain admits that while the sharp rise has been nerve-wracking, she's taking it all in her stride.
""I have been nervous at the start of a couple of game because coming from last season, I'd rarely come on," she said.
"I knew though, that I just had to get rid of the nerves because at some point it would have happened [starting] and I know I just need to just play through it."
The teenage sensation has scored 132 points so far this season. In the side's most recent game against the Sydney Flames, she knocked down three 3s in a row and top scored with 21 points and 5 rebounds.
"I was feeling hot that night, the lay ups weren't really dropping for me but as long as something's dropping then that's good," Swain laughed.
"I definitely take some confidence away from that last game against Sydney, every time I go out on the court I just try to do my best for the team and doing what I can for them."
Despite getting painfully close, the Caps are yet to record a win. However they are still achieving goals, personally and as a team. Their defence has improved exponentially, keeping the high scoring Southside to under 80 points in Round 8.
Up against Townsville this weekend, they know they will have their work cut out for them with their shooters.
"Everyone is feeling good, we just need to lock down defensively, take care of the shooters and I think we'll be pretty good. All their shooters are great, Steph Reid can get into the rim as well, she's dangerous. So is Mikaela Ruef, and their import."
Back at home after three games on the road, Shaneice said she can't wait to be back with the Canberra crowd.
"Every time, it's just the best playing in front of Caps fans, we always get a good crowd, it just lifts the energy and gives us adrenaline to just keep going."
The Caps host Townsville on January 7 from 5.30pm, tickets can be purchased here.