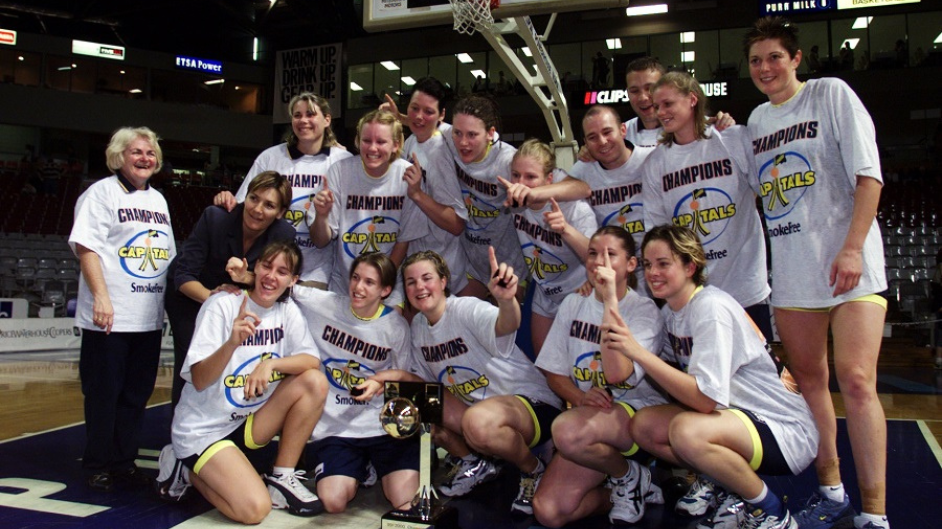 December 17, 2022 | UC Capitals news
This Sunday, Lauren Jackson is coming home to take on one of her best friends and the club she won four Championships with; the UC Capitals and Head Coach Kristen Veal.
"There's nostalgia in coming back and playing in front of the people I've known my whole life," LJ told media.
"Vealy is one of my best friends and Graffy [Carrie Graf] is too… I feel really excited to get back to Canberra, even if it is with a different team."
While Canberra just wasn't a feasible option for Lauren and her family, she admits it was a tough decision to sign with a different club.
"There were actual tears in some of our conversations because I felt so bad but at the end of the day it was what was best for me and the kids."
The pair haven't seen each other since the World Cup but LJ has been watching Vealy's progression as Head Coach from afar and has nothing but positive things to say about her first season as a professional league coach, despite the challenging results.
"After seeing Vealy and the way that she coaches and how she's evolved over the past few years, I think she's going to be someone who is in the coaching pipeline for many years to come and probably coaching Australia one day too."
Averaging 25 minutes and 16 points a game with the Southside Flyers, Jackson's comeback to the Cygnett WNBL has been impactful. And while Vealy agrees seeing her on the court is always exciting, once tip off occurs, it's game on.
"It's a really good challenge to see if we can improve our defence and move forward from where we were last week," Vealy said.
"LJ means a lot to Canberra and it will be cool to see the crowd on Sunday welcome her home and see the matchup between the Caps and her."
The UC Capitals host the Southside Flyers from 1:30pm on Sunday, December 18 at the National Convention Centre Canberra. Tickets can be purchased, here.