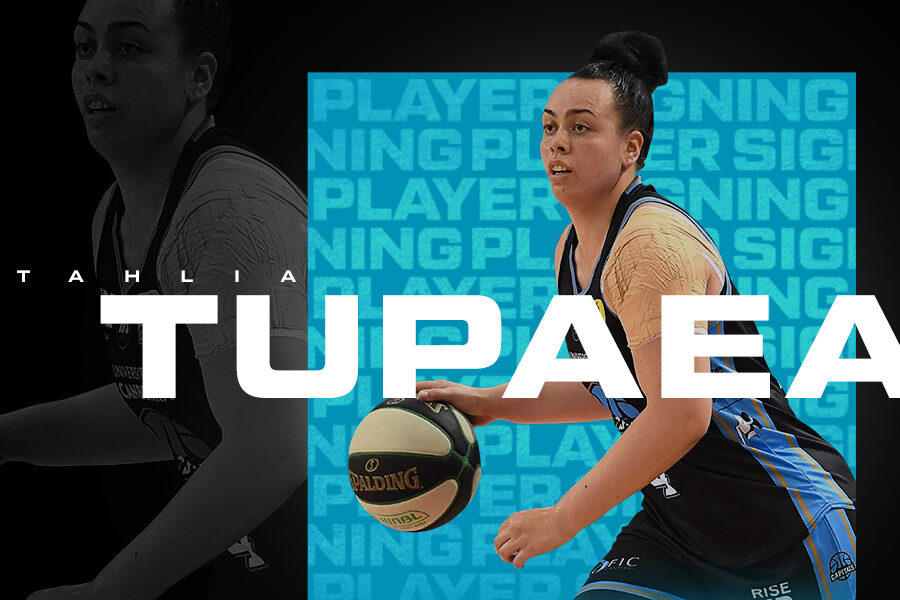 June 17, 2021 | UC Capitals news
The University of Canberra Capitals have retained guard Tahlia Tupaea for the 2021-2022 WNBL season.
Tupaea returns to the UC Caps off the back of a hub season where she battled niggling injuries throughout. Despite those injuries, Tupaea showed glimpses of her abilities and proved crucial to the semi-finals run, leading the team in averaging 4.2 assists per game.
Tahlia is looking to leave the injury woes behind her and have a productive season in Canberra.
"With all the disruptions last season with injuries sustained in preseason and towards the back end of the season, I wanted to make sure come back to the Caps fit and ready. I'm excited to be playing a regular season of home and away games – I want to experience that with the Caps."
Tahlia is currently playing in the NSW Waratah League for Bankstown where she is leading the league in scoring, averaging 29 points, 8 rebounds and 4.5 assists per game. She credits a productive offseason for her season so far and is hoping to carry that form forward to the WNBL season.
"I stayed home in Sydney to get mentally and physically prepared for the upcoming season. Playing with some family and friends for Bankstown has definitely helped me have fun playing basketball again, I've also been doing athletic performance classes at a gym which has helped increase my strength."
The thought of teaming up with WNBL veteran Kelly Wilson and under head coach Paul Goriss has Tahlia excited to return.
"I'm looking forward to playing with Kelly Wilson – she is tough and smart so playing with her will be awesome and I know that Gorrie has the ability to bring the best out of me."
UC Caps head coach Paul Goriss is excited to be working with Tahlia once again.
"Tahlia showed glimpses of what she can produce in this league whilst we were in the hub so I'm excited for Tahlia to have a full season with us. She has been working very hard in the WBL offseason where she is playing for Bankstown in the Waratah League so she is in great shape and, I believe, will have a huge impact on our team."
"She can and will be one of the most impactful players on our team at both ends of the court with her passing, IQ, defence and her ability to shoot the ball."
Tahlia is the 4th player the UC Caps have announced as she joins Mikaela Ruef, Kelsey Griffin and Kelly Wilson on the roster.
Additional signings will be announced over the coming weeks.