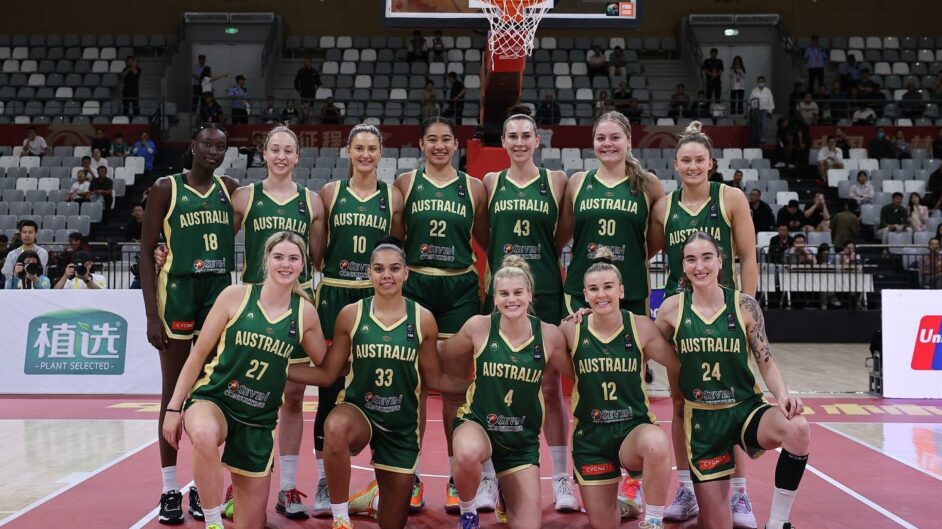 September 16, 2023 | UC Capitals news
Earning selection into the Australian Opals was not a call up Alex Bunton took for granted.
"The special moment for me was to see my number on an Australian Jersey again," Alex reflected.
"Getting the call up to be in the Asia Cup squad and then getting another opportunity to go over to China for two weeks. I didn't put any pressure on myself and it's something that I didn't think would happen for a while, so I was very honoured by it."
View this post on Instagram
The UC Capitals centre re-entered the Australian Opals squad this year, five years after a silver medal winning World Cup campaign in 2018.
In between national team selection, the 29-year-old went into retirement, welcomed her daughter Opal into the world, and then made her return to the WNBL where she has since played two successful seasons with the UC Capitals.
Now back in Caps camp for week one of pre-season, Bunts is taking the first seven days slowly and getting to know her new teammates.
"We're getting a new group together, there's excitement around the new girls, it brings a new vibe for everyone, and I think after last season where it was quite up and down with injuries, I think getting fresh faces and fresh bodies is going to be really good for us."
"This week for us was to get to know everyone here and complete in-gym screenings, do training when we can and get in some shooting sessions."
A young, strong and fit playing group, the new era Caps is an exciting one. And it's being noticed by the community, with fans committing to the Caps in record numbers. Bunts said she is in awe of the Caps fan commitment, with membership sales continuing to surpass season 2022/23 figures.
"It's so nice to know we have that support and to know that whether win or lose, they've come back this year. They build with us and grow with us."
Memberships for season 23/24 are available for purchase here.