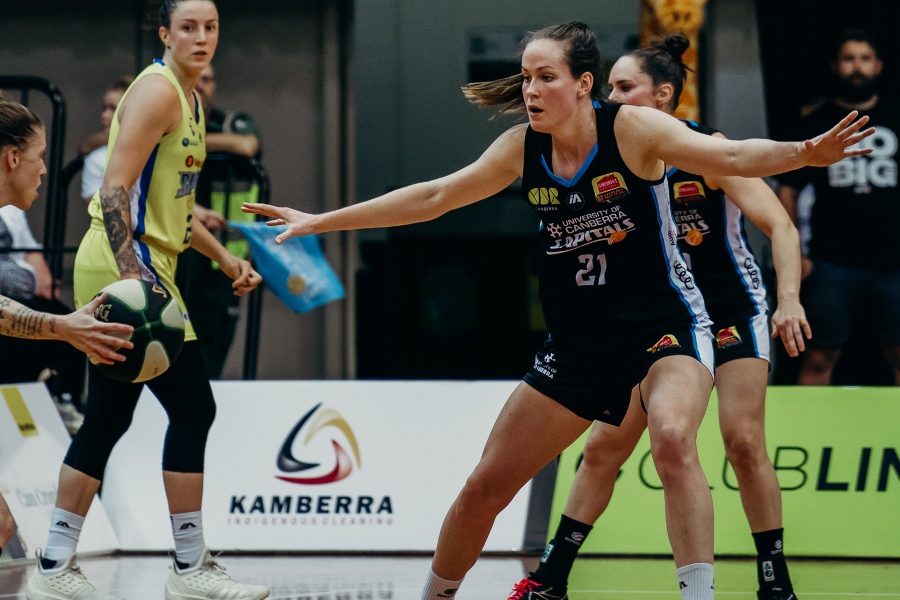 January 21, 2019 | UC Capitals news
The final round of the regular season turned out to be more of a thriller than expected, with three out of the top four teams having to go to overtime.
For the UC Capitals, a double overtime put the team's winning streak at risk as Bendigo Spirit put everything on the line for the final game of WNBL19 and for Simon Pritchard who has stepped down as Head Coach.
But Marianna Tolo (27 points, 10 rebounds) and Kelsey Griffin (24 points, 20 rebounds stepped up to get the UC Capitals over the line.
UC Capitals head coach, Paul Goriss, said that the close call was a great way to prepare the team for finals.
"We haven't been that behind in the last ten weeks, so having a game where we had to fight harder than what we've been used to was great.
Having a double overtime game is something we hadn't had either, so there were great learning outcomes for us heading into finals," said Goriss.
The match against Bendigo was significant in other ways for UC Capitals star, Kelly Wilson, who received her WNBL life membership. Wilson has made her mark in the 2018/19 WNBL season, climbing up to sixth on the all-time games played list and third for all-time assists.
As the regular season came to an end, the UC Capitals finished as the minor premiers with the home-court advantage for finals. Third and fourth place was also determined after a thrilling match between the Perth Lynx and Adelaide Lightning.
As the Lynx fell one point short of a win after going to overtime, they have fallen to fourth on the ladder and will therefore be the UC Capitals' opponent for the semi-finals.
The semi-final game 1 will be held on Friday, 25 January at the AIS Arena. To buy tickets, click here.