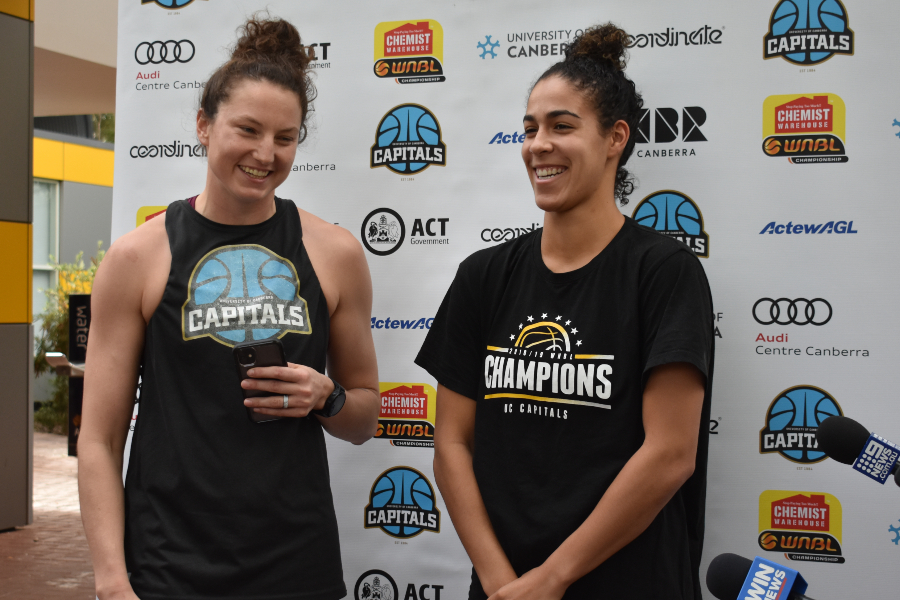 February 14, 2020 | UC Capitals news
Kelsey Griffin took great pride in announcing that her teammate, Kia Nurse, had been awarded the Suzy Batkovic Medal for the league's Most Valuable Player this morning in Canberra.
In front of the media and her teammates, Griffin, who won the medal last season, had nothing but words of admiration for the 23-year-old.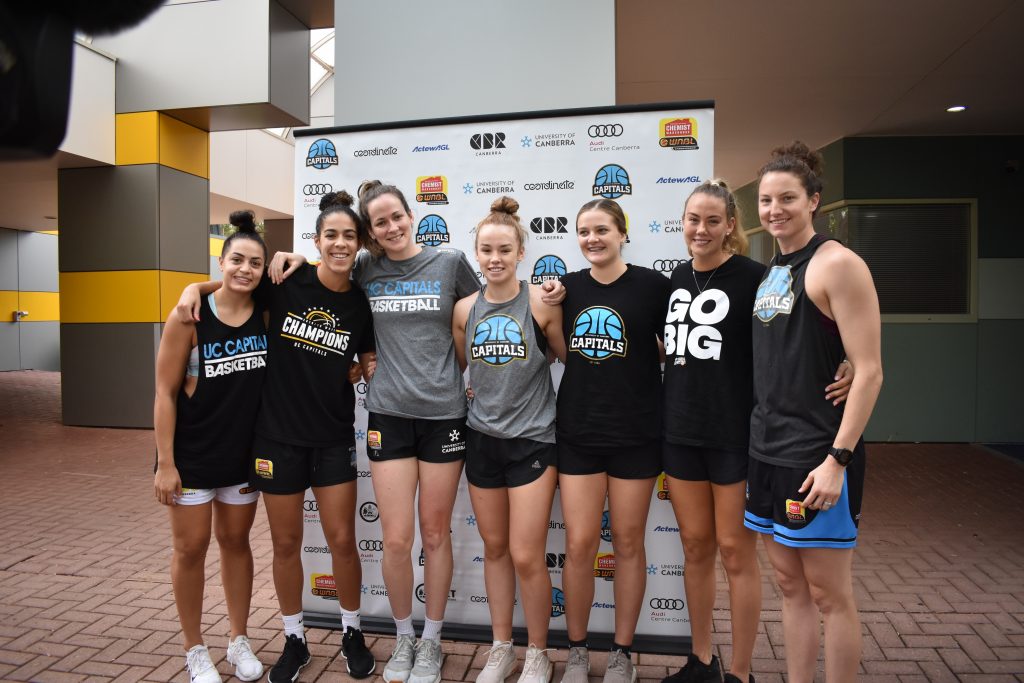 "What still impresses me is your want to win – your desire to take and make big shots, not because you want the recognition, but because it's what your team needs of you. Not everyone can do that, but Kia Nurse – you do it over and over again.
"It's for this reason, I believe your want to win is one of your best character traits and the driving force behind all your success. This may be your first professional MVP award, but I have no doubt that it won't be your last. From one MVP to the next, congratulations," said Griffin.
Nurse made history as the first import to have received the award in all the WNBL's 40 seasons.
Head of the WNBL, Lauren Jackson, broke the news to Nurse yesterday morning – a completely unexpected phone call for the Canadian national player who had only just returned from Europe the day before after qualifying for Tokyo 2020.
Despite leading the league for average points, Nurse refuses to let the award be about herself, giving full credit to the people around her, particularly Griffin.
"I'm shocked but I think individual awards means that you have a really, really good team and that's exactly what we have here. Not only are the players I get to play with every single day absolutely incredible basketballers, talented and smart, but they're even better people.
"It's a huge testament to the organisation being able to bring in not only talented but selfless players who are going to do whatever needs to be done to win.
"For me, I get to play alongside and against an MVP every day in practice and that allows me to test my level of endurance, strength and ability in the game up against Kelsey – it's very hard to get to and I'm not there yet but I'm working on it. This team, this organisation – it truly is a family.
"Australia has a special place in my heart, Canberra especially, and the lifelong friendships I have with these girls. To come back to a place where I'm comfortable and know that I'm only going to get better as a person on and off the court – that was a huge driving force for me to come back this season," said Nurse.
Head Coach Paul Goriss said that the back-to-back MVP awards within the team is special.
"It goes to show the amount of talent, character and chemistry that we have in our group with the results we've had over the last two years. It's pleasing to know that two of the best players going around in the world have played with the Caps and have become MVPs.
"It's huge for us to get someone of Kia's calibre back for two years. Imports are usually one and done in our league, especially someone like her with what she's done around the world in the WNBA and Canada. I think it's been a huge coup not only the Caps but for WNBL and Australian basketball to see someone of her talent in this league.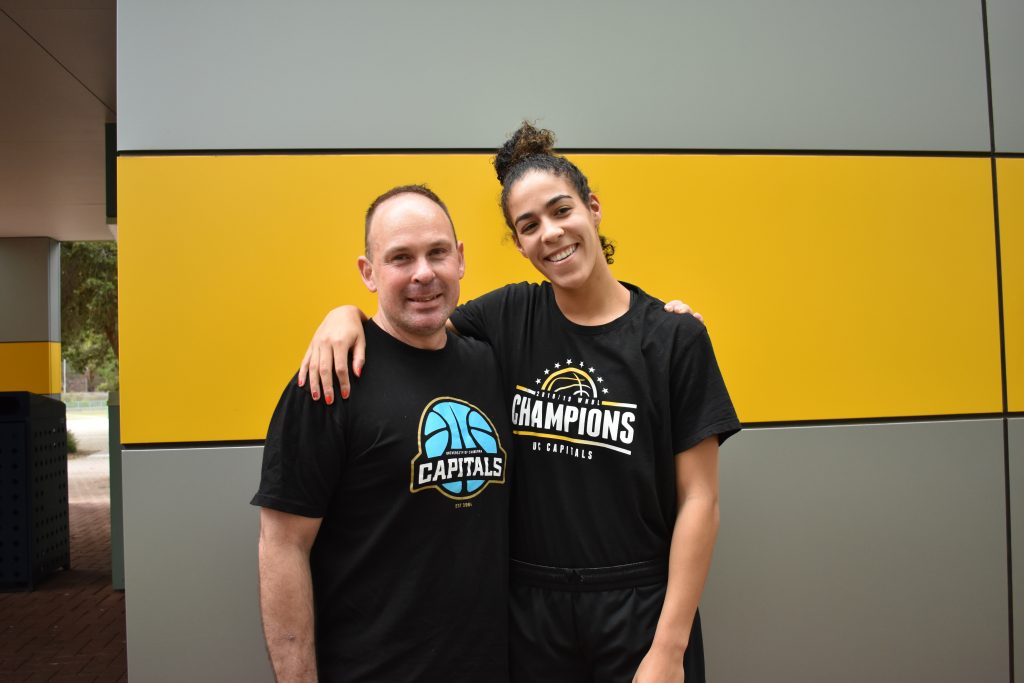 "She's been an import that's come in and embraced Canberra, her teammates and the WNBL and wants to leave us in a better place in the league. It's been huge for us having someone of her calibre and character," said Goriss.
Jackson will officially present Nurse with her medal in a pre-game ceremony before the UC Capitals tip-off the semi-final series against the Melbourne Boomers at AIS Arena.
While Nurse is excited to receive the honour, the focus will be on getting that first win to help the team to another championship.
"The end goal for us for this season was to get another a championship. The whole season, people have been saying 'you're defending champions.' We're not defending anything, we have the trophy in our trophy case, they can't take it back from last year. We're going out to get a new one with a whole new team," said Nurse.
The UC Capitals had their first whole-team practice today since the FIBA break with just two days before Game 1. To purchase tickets, click here.