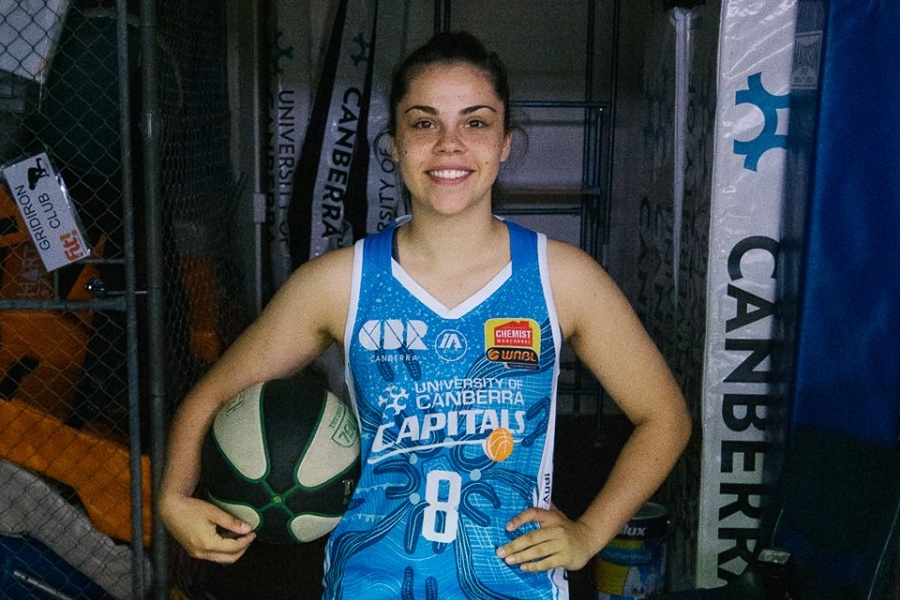 December 13, 2018 | UC Capitals news
To acknowledge the importance of the UC Capitals' first Indigenous round in the club's 34-year history, the team will wear a specially designed Indigenous uniform for the Round 10 match, which takes place at the National Convention Centre Canberra on Sunday, 16 December.
The design of the UC Capitals' uniform is one that echoes the important place and role that Aboriginal and Torres Strait Islander peoples and cultures have in the University of Canberra.
The Indigenous treatment is based on original artwork painted by Lynnice Church a Ngunnawal/ Wiradjuri/ Kamilaroi artist. It reflects the importance of forming strong partnerships and working hand in hand with community to achieve lasting impacts.
Each element within the design tells an important part of the University of Canberra story that celebrates diversity and inclusive relationships. Through this approach, the University of Canberra acknowledges the principles of respect, trust, diversity, unity, collaboration, innovation and celebrating the inclusive future the University is building together with the Aboriginal and Torres Strait Islander community.
The Indigenous design project was initiated by the UC Office of Aboriginal and Torres Strait Islander Leadership and Strategy in collaboration with Gilimbaa, an Indigenous creative agency specialising in culturally effective and appropriate communication strategies and design for the government, non-profit and corporate sectors.
The UC project team saw an opportunity to work closely with Ngunnawal Elders and the University community to create a distinctive design narrative for the University, where Aboriginal artists, students, staff and the wider community could play an integral role in authentically incorporating Indigenous perspectives in design practice.
With Ngunnawal people at its heart, the University continues to build upon their commitments to reconciliation and embrace Aboriginal and Torres Strait Islander perspectives in all areas of the University, including its sporting teams.
The new UC Indigenous design treatment, which forms part of the new overall UC branding, represents unity and the opportunity to build a united future with the Aboriginal and Torres Strait Islander communities.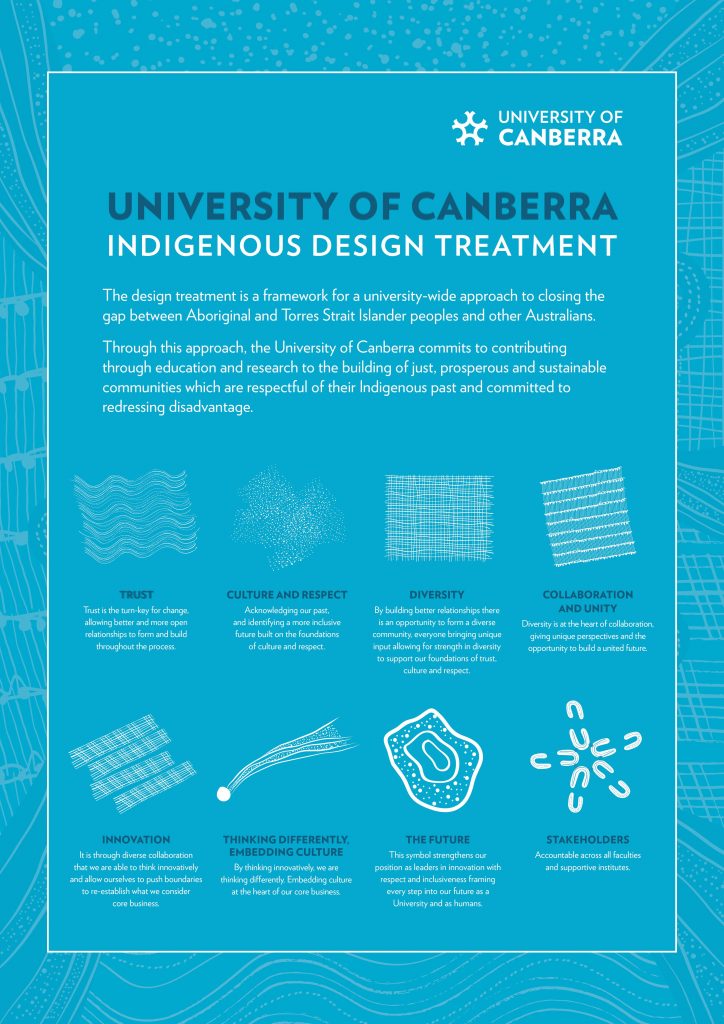 The work and thought that has gone into the UC Indigenous design treatment is something the University of Canberra is very proud of embedding into our story.
To watch the UC Capitals play in the uniforms on Sunday, buy tickets here.
The match will also be broadcast on SBS and Fox Sports Australia.