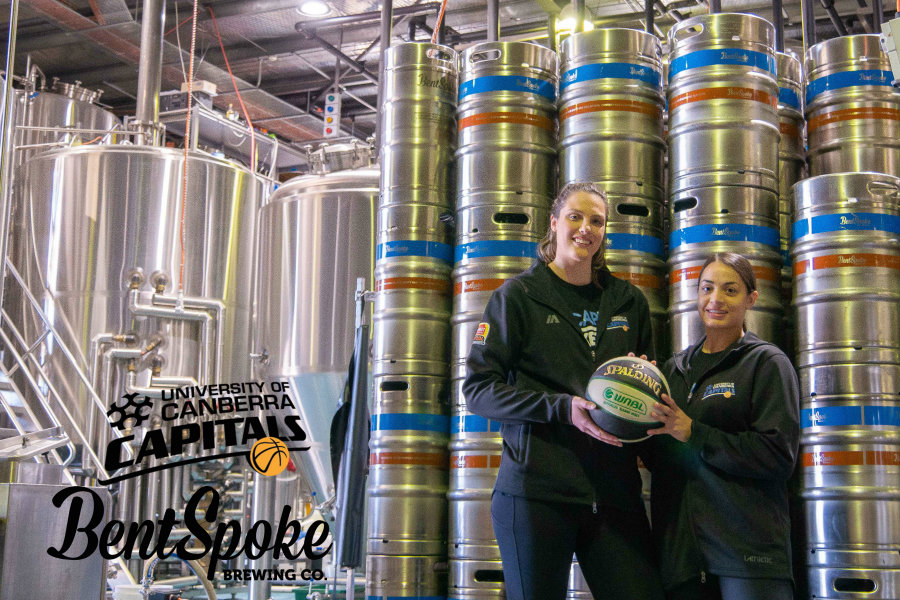 September 27, 2018 | UC Capitals news
Fans will now be able to enjoy a local favourite on game days as Bentspoke Brewing Co. signs on to support the UC Capitals throughout their highly-anticipated 2018-19 WNBL season.
Although Bentspoke's success is nationwide, the Canberra-based brewery is sticking to their roots in supporting the Capitals ahead of their season starting October 12.
This partnership means that Bentspoke products will be sold exclusively at Capitals home games and the brewery will have a presence throughout events.
BentSpoke brewer and co-owner, Tracy Margrain, said they're really pleased to be associated with the UC Capitals this season.
"The Capitals are a pioneering team who've shown Australia the excellence that can come out of Canberra through hard work.
At BentSpoke, we're focused on the same excellence and look forward to a successful team partnership," said Tracy.
General Manager of the Capitals, Lucille Bailie, said that this partnership will be mutually-beneficial to highlight all that Canberra has to offer.
"The UC Capitals are wrapped to go big this season with the help of Bentspoke Brewing Co. which has put Canberra on the map with their products, much like the Caps have done as Canberra's most successful national sports team.
Joining forces with Bentspoke as a local brewery is an exciting development for our Corporate Family and one that's sure to please our adult supporters," said Lucille.
For more information on sponsorships, please visit our corporate page.