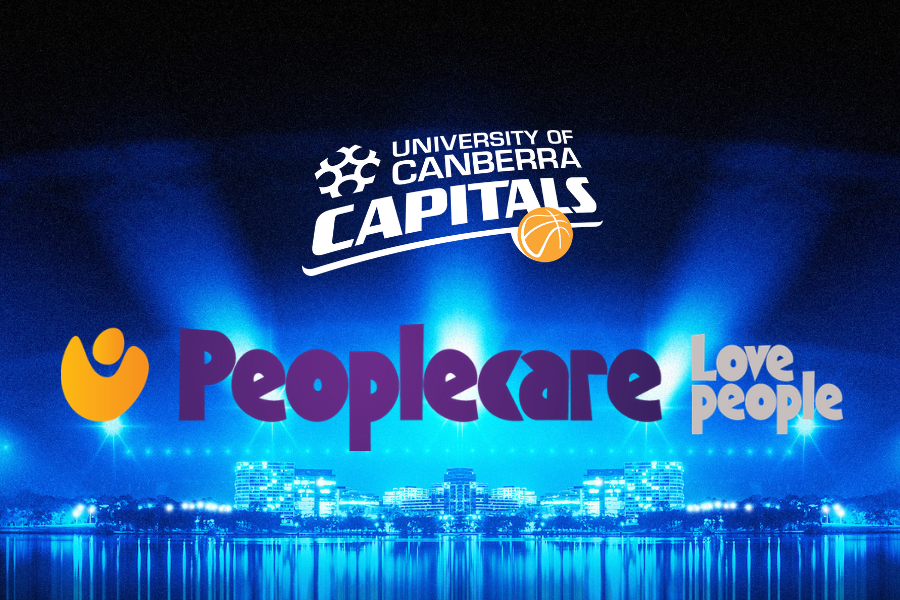 October 18, 2018 | UC Capitals news
The University of Canberra Capitals have partnered with Australian not-for-profit health fund, Peoplecare, to help keep the team healthy and happy throughout the 2018-19 WNBL season.
The UC Capitals are Canberra's most successful national sporting team and their upcoming season has been highly anticipated after securing a line-up of world class talent with the likes of Kia Nurse and Kelsey Griffin on board.
Peoplecare's support will be instrumental in supporting the UC Capitals reach season-long success and highly-entertaining game-day experiences.
Chief Executive Officer at Peoplecare, Dr. Melinda Williams, said that Peoplecare is proud to support the University of Canberra Capitals for the upcoming 2018/19 WNBL season.
"Peoplecare values Canberra's place as the home of elite sport. We're excited for what this season has in store and encourage the community to get behind the UC Capitals.
"Peoplecare has chosen the UC Capitals as its first sporting partnership in the ACT, as Peoplecare loves the team's contribution to the local community. I wish the team all the best for the season and look forward to being another one of the growing number of UC Caps fans in the stands," said Dr. Mel.
The General Manager of the UC Capitals, Lucille Bailie, shares the excitement for the future of their partnership with Peoplecare.
"The UC Capitals Corporate Family is greatly enhanced with our new healthcare partner, Peoplecare. We believe in the work of Peoplecare and feel proud to have this great business on board the UC Capitals support team.
"Success for the UC Capitals this season looks like great performances on court and enthusiastic and well aligned partnerships off court. We think we're tracking pretty well so far and are looking forward to more great on and off court successes ahead," said Ms Bailie.
For more information about UC Capitals sponsors, please click here.