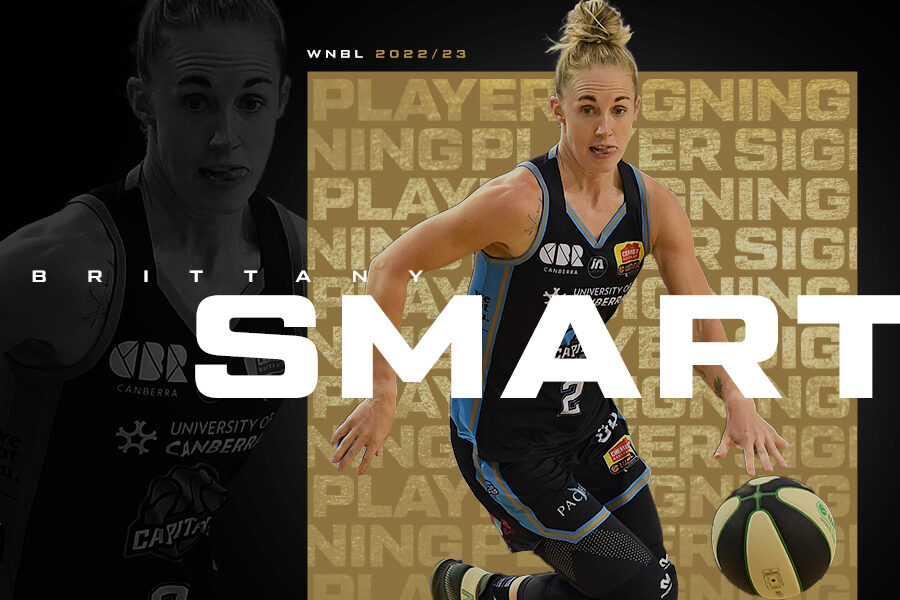 May 19, 2022 | UC Capitals news
The UC Capitals have re-signed the club's 2021/22 Players' Player of the Year, with Brittany Smart putting pen to paper for the upcoming WNBL season.
The guard had a standout 21/22 season with the Caps, notching up 173 points, the third highest in the team. She averaged almost 11 points and two steals per game, with an 80% free throw average and 38% from three.
Smart said she's looking forward to her third season with the Caps.
"I've had two fun seasons here with the Caps on and off the court and I wanted to keep that going," she said.
"It's the perfect balance of feeling comfortable with the club yet challenged and pushed at the same time."
"I am definitely looking forward to working with Vealy as a Head Coach.
"I had her as a teammate a few years back and I know she has a basketball mind. I think she will be able to bring that playing experience into her coaching since she knows what it's like to play at this level and higher."
Head Coach Kristen Veal said Smart brings a long list of valuable qualities to the team.
"I am very much looking forward to working with Britt for the third time over the past seven years – all in different roles," she said.
"Britt adds experience, passion, professionalism and playmaking abilities to the group and will be important in the Caps ongoing success and growth."
Smart is the fifth signing to be announced for the Caps for the 2022/23 season.
2022/23 UC Capitals Signings |
Jade Melbourne, Shaneice Swain, Gemma Potter, Tahlia Tupaea, Brittany Smart