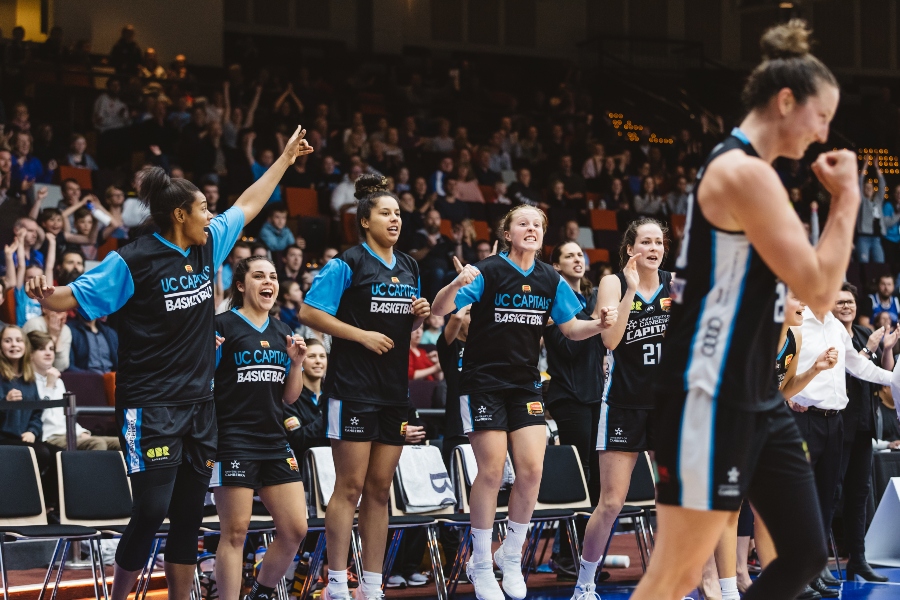 December 3, 2018 | UC Capitals news
Round 8 meant two steps backwards and some bloodshed for the UC Capitals who experienced two losses in a double header weekend.
A four-point defeat to the Perth Lynx (84-88) was the more critical loss of Round 8 because it meant that the Caps missed an opportunity to secure the series split and steal that first-place spot from the Lynx who still reign as the league-leaders.
During the game, Kelsey Griffin took an elbow to the head from Asia Taylor which resulted in Griffin bleeding over her uniform and a trip to the hospital to get stitches. However, that didn't stop her from putting up 14 points and 14 rebounds.
The match against Adelaide (83-91) meant a fall to third on the ladder as the Boomers squeeze in front of the Caps.
In some good news, Kelly Wilson moved up to third on the list of all-time assists, totalling 1,804 over her 15-year career with the WNBL. Wilson made eight assists against Perth and 11 against Adelaide.
Now, the Caps will be focused on their first game against Bendigo Spirit, Kelsey Griffin's former team.
Marianna Tolo will potentially be on court for the match pending approval from the doctors this week. If given the all-clear, this will be her first game back since tearing her ACL in February earlier this year.
To buy tickets to the game against Bendigo this coming Sunday, December 9 at 2pm, click here.