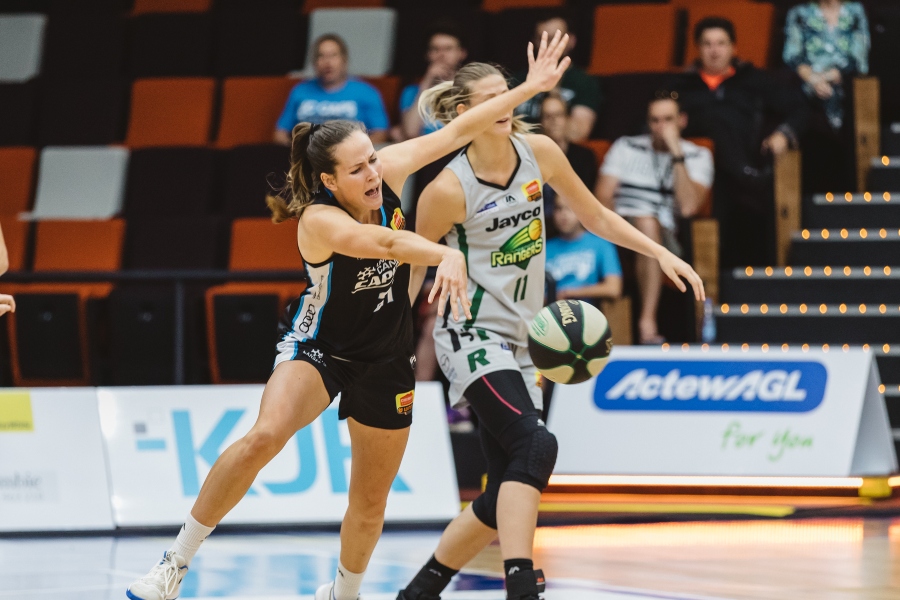 November 19, 2018 | UC Capitals news
The UC Capitals have finished Round 6 in a good place… second place to be exact!
After Round 5, the Caps lost to the Perth Lynx and got knocked down to third on the ladder. However, after an interesting week which resulted in the Boomers winning two games on the road and Bendigo and Perth both experiencing critical losses, the Caps' win against Dandenong meant that they were able to creep back up the ladder.
The game got off to a fast start for the UC Caps, with Kelly Wilson pushing the pace and finding Kia Nurse and Kelsey Griffin for layups early in the contest. From there, the size and athleticism of the Caps started to take its toll on the Rangers, with Centre Lauren Scherf doing some BIG work on the offensive glass.
Kelsey Griffin maintained her hot form of late, tallying 21 points to lead the Caps to a 49 – 31 lead at the main break.
The second half was a much more defensive-minded affair, with both teams struggling from the 3-point line, but the rebounding advantage held by the Caps (45 – 33) proved too much to overcome despite a late charge from the Rangers.
Kelsey Griffin finished with yet another unbelievable game, putting up 25 points and 8 rebounds while Lauren Scherf saw a return to form posting 14 points to go with her 8 rebounds, 3 of which came in a row at the offensive end.
The UC Capitals now face a difficult challenge with the streaking Melbourne Boomers coming to town for the third and final match-up between the two.
In a match that may be crucial for finals placings, and will decide the season series between the two, the UC Capitals will be looking to avenge the last match-up where the Boomers spoiled the UC Capitals at the AIS Arena reunion.
To buy tickets to this Friday night's game at the NCCC, click here.