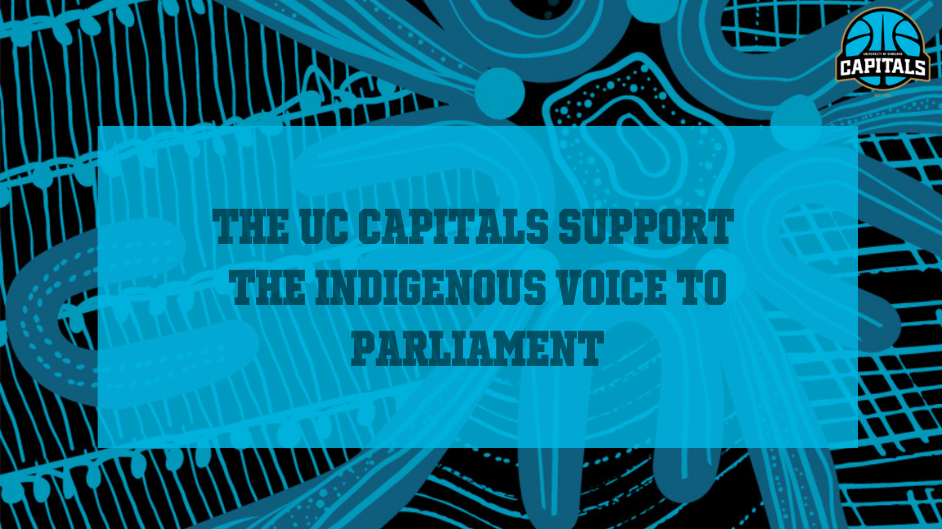 June 1, 2023 | UC Capitals news
The UC Capitals is an organisation that prides itself on creating an inclusive, safe and equal opportunity workplace. The club has a long and proud history of Aboriginal and Torres Strait Islander involvement in our game and while we are all considered equals on the court, once we step off it, inequalities emerge.
We want that to change.
The UC Capitals support the Voice to Parliament as a step forward in giving Indigenous communities a say in Parliament, to help inform policy and legal decisions that impact their lives.
The club's been led and advised by Elders and community leaders, and has consulted with players, coaching and admin staff, who all agree this referendum aligns with our values and beliefs.
The club strives to make meaningful change towards reconciliation and we will continue to be educated, raise awareness and celebrate Indigenous Australians. Knowledge is power and we encourage everyone to educate themselves about what the referendum means to Australia, ahead of the vote later this year.