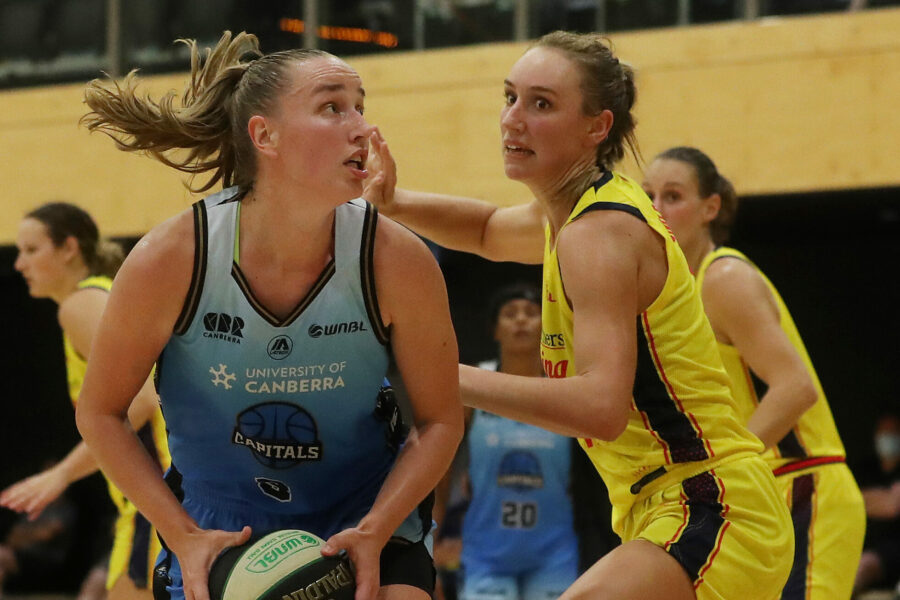 January 30, 2022 | UC Capitals news
The UC Capitals have broken the Lightning's win streak with a 13 point victory in Adelaide, 80-67.
After leading by one point at quarter-time and then trailing by seven at the half, the UC Capitals then managed to restrict Adelaide to just 27 points in the second half.
It is the response the UC Capitals had hoped for after the Lightning thrashed them by 26 points in Round 3.
Mikaela Ruef notched her second double double in three days, putting up 20 points and 10 rebounds. Britt Smart's three point shooting did not let the team down, with five treys and 17 points.
Alanna Smith and Taylor Ortlepp scored 12 points apiece, with captain Steph Talbot putting up 11 points and 8 assists.
The loss has dropped Adelaide from the top of the table as Perth takes the number one spot.
The UC Capitals will be back on home court this Saturday to take on the Southside Flyers for the first time this season.
For the box score, click here.