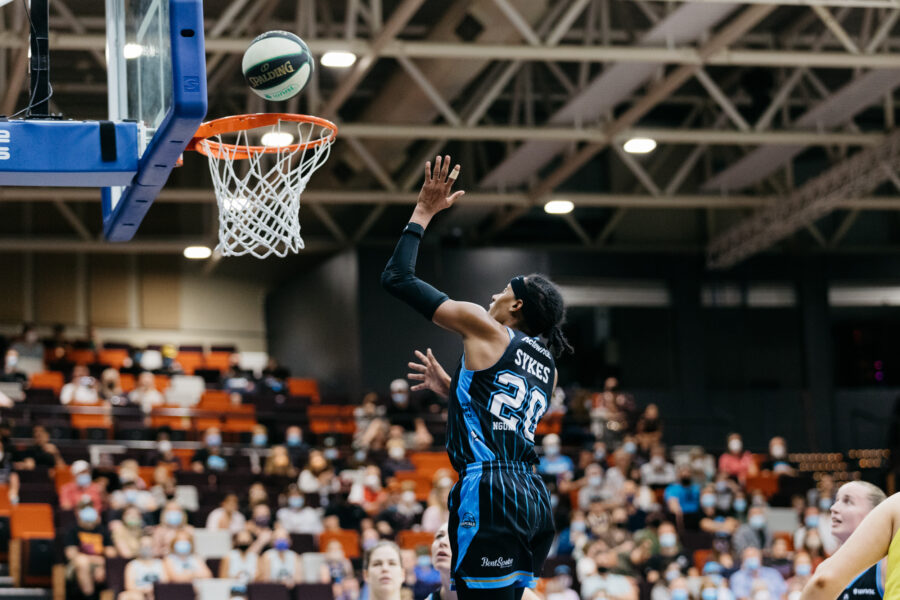 January 28, 2022 | UC Capitals news
The UC Capitals have earned their second 30+ point win in a row, dominating the Sydney Flames on Friday night, 86-54.
The Flames trailed from the jump, with the Caps taking a 10 point lead by quarter time. The margin only grew from there, topping at 39 points before the Flames clawed it back to 32 before the final buzzer.
Britt Sykes was the leading point scorer with 17 points, 6 assists and 6 steals. Jade Melbourne put up 15 points followed closely by Griffin with 14.
Mikaela Ruef had a stand-out game with her first double double of the season, notching 13 points and 10 rebounds.
Sydney's Shyla Heal led her team with 16 points and Funda Nakkasoglu added 10 points off the bench.
The Flames suffered without the help of import Rennia Davis as it was announced just hours before the game that the Flames released her to an Israeli WBL team. Their newest signing, Shaquita Snow, did not suit up either.
The UC Capitals will have one day to recover before heading to Adelaide to take on the Lightning.
For the box score, click here.