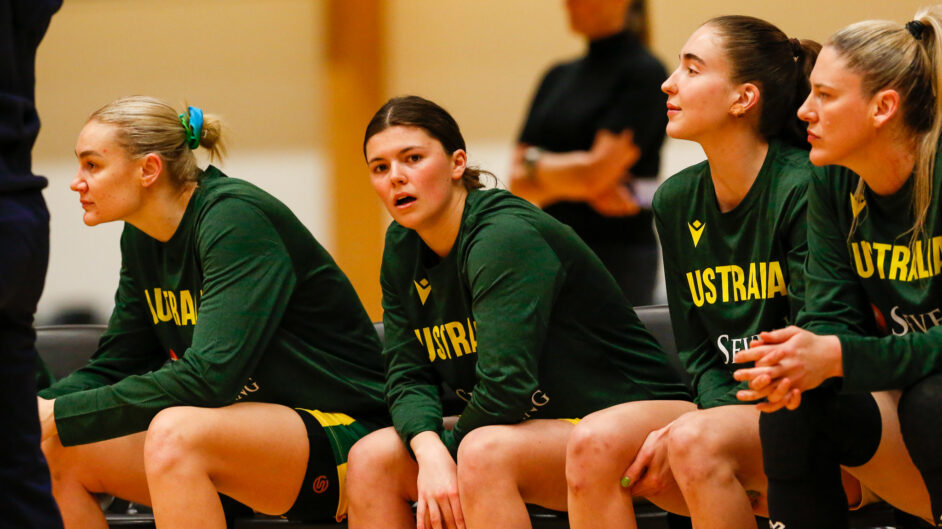 September 30, 2022 | UC Capitals news
The Australian Opals have booked their spot in the FIBA Women's World Cup semi-finals and teammate Jade Melbourne can't wait to watch them in action.
"They're playing a really awesome brand of basketball, they've worked on their chemistry, sisterhood and connection. For a long time now that culture piece has been really important for them, so to see how that translates on the court, is incredible." she said.
"They've giving up good shots for great shots, their defensive intensity is unbelievable and hopefully they can keep that rolling."
The Opals have been gathering momentum and are now only two games away from a potential gold medal.
Tonight, they're taking on Cup favourites, China at 7.30pm. The winner of this match, to take on either Canada or the USA on Saturday night.
Melbourne said she's confident the Opals can get the job done.
"China is a big team and they've been playing together for a long time now, so they're going to be really good and it's going to be a really tough game," she said.
"The Opals are going to have to be on their A Game, they're going to have to really take care of their defensive scout, China has a lot of players who can make a big impact at any time, from one all the way to their 10th, 11th player so I think that will be really important for us and to get our running game going again, Sami, Talbs they've all been doing a great job at that this week, so hopefully they can continue to do that."
Former Caps player and fan favourite Marianna Tolo also immense for the side.
"We all know how good Tolo was, especially us Caps. She's been killing it, she's an unbelievable defender, she's stops people as big as her and bigger than her. And then she's been getting it done on the scoring end too so, so to see her doing well she's just a great person too so I'm so happy for her."
All eyes on women's basketball, in the lead up to the WNBL season.
"To hear that there's talk of 15,000 people there tonight is unbelievable. So many of those girls are going home to then get stuck into preseason and playing WNBL so the hype is real around women's basketball.
"We're feeling it here in Canberra, we're excited for this season."