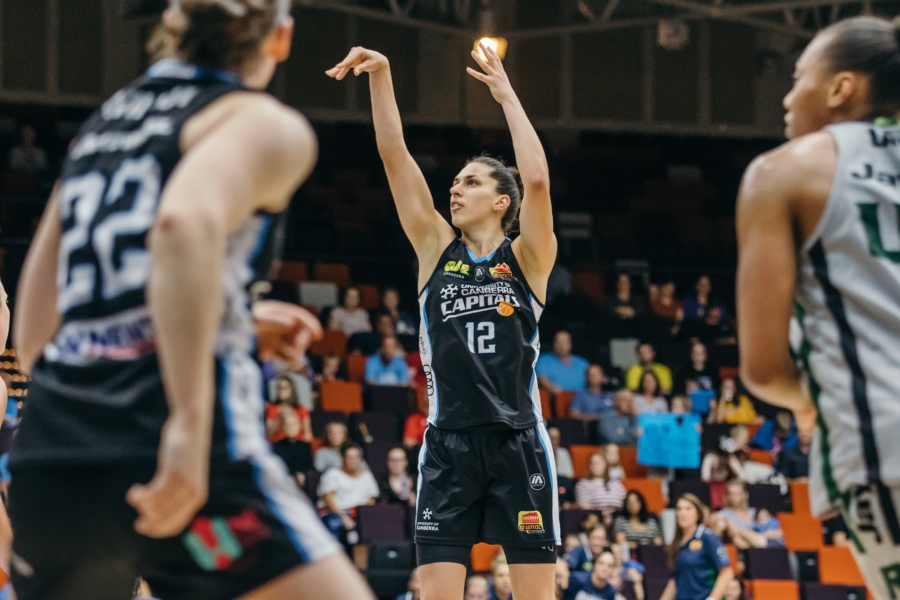 April 9, 2019 | UC Capitals news
UC Capitals champions, Marianna Tolo, Leilani Mitchell and Lauren Scherf, have been named in the final Opals Squad list ahead of the first camp for 2019.
Tolo, Mitchell and Scherf were three of 14 to be selected in the final squad as the first camp is set to kick off this weekend in the Gold Coast.
There will then be another two camps in Phoenix and Arizona before the team for the Asia Cup is announced in August.
Both WNBL MVP, Kelsey Griffin, and Kristy Wallace were originally named in the squad. However, due to Wallace still recovering from an ACL tear, as well as Griffin who has a minor toe injury, the two could not participate in the camps.
UC Capitals Head Coach, Paul Goriss, will also join the Opals as an assistant coach to Sandy Brondello.
Tolo is so far the only player to have re-signed with the UC Capitals for the 2019/20 WNBL season.