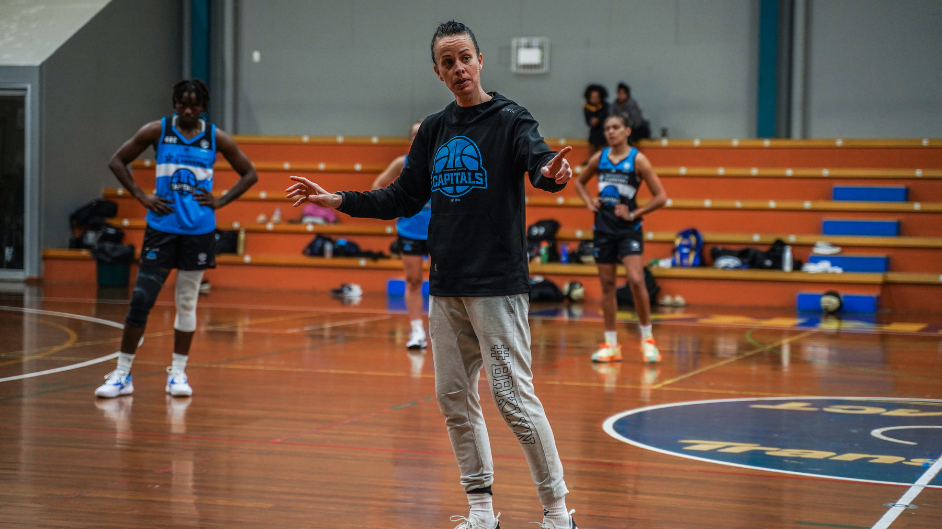 October 7, 2022 | UC Capitals news
UC Capitals fans are invited to attend a pre-season hit out against the Sydney Flames on Friday 14 October, with tickets on sale now.
Friday's game will be held at Tuggeranong Basketball Stadium, with tickets expected to sell fast at $5 for kids, $15 for concession and $20 for adults.
Head Coach Kristen Veal said it will be a great opportunity to see how her team is gelling, with a closed door session also locked in for Saturday at the University of Canberra.
"Friday is the big one, it will be good to get some fans in, get everyone vibing the season and the new group," she said.
"For us, just to have a hit out and see where we're at as a group with some whistles around.
"Our identity is forming, on court and off court and we're banding together really well. Knowing where we need to move and where we need to plug the gaps and exploit a little bit more will come from the data from playing these games."
Veal says the full squad is on track to be back at full health by game one.
WNBA import Rae Burrell is tracking well as she continues to work through her rehab program following surgery in May.
"Rae's been good, she's been smart, she hasn't over worked and put herself in a worse position, she just needs to complete the return to sport rehab but she's into it.
"She has great energy, you can see she's just such a basketball player, she's passionate about what she does and the group. Once the reins come off with Rae, it's going to be a whole other level of fun."
Tickets to the pre-season game can be purchased here.
Game Details
UC Capitals vs Sydney Flames
Friday 14 October
6pm tip off
Southern Cross Basketball Stadium, Greenway