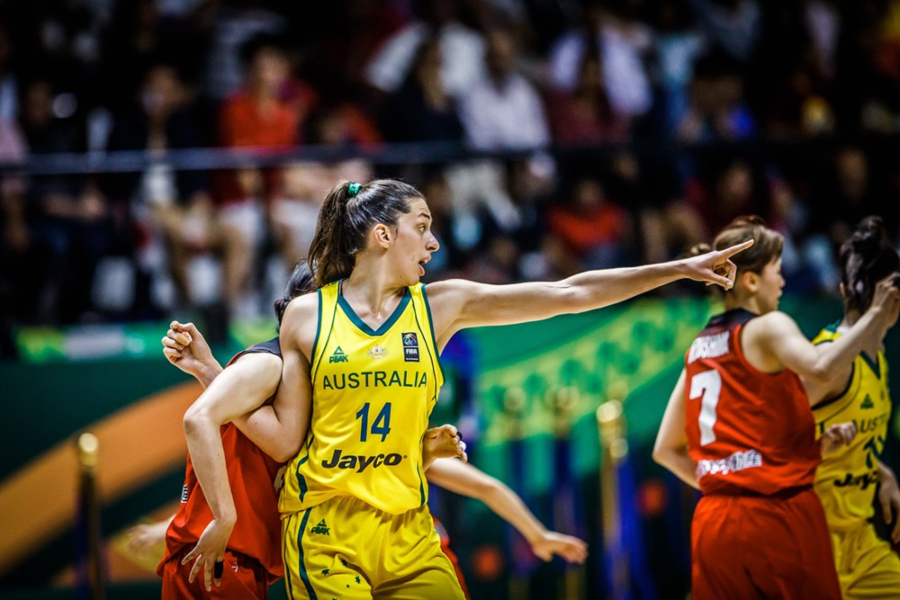 March 2, 2020 | UC Capitals news
UC Capitals' captains Marianna Tolo and Kelsey Griffin have been named in the 19-strong Australian Opals squad ahead of their first camp of 2020.
The camp will be held between March 29 – April 5 on the Gold Coast.
Of the 19 players heading into camp, only 12 will go on to compete in Tokyo, with the final team selected in late June.
Tolo helped Australia book their ticket to Tokyo 2020 in the Pre-Olympic Qualifying Tournaments held in November 2019 and February this year.
Because national teams are only allowed a maximum of one naturalised player, which the Opals selected in Leilani Mitchell, Griffin was unable to play.
Griffin was also selected in the 3×3 national team alongside teammate Keely Froling.
"We are excited to have secured our spot for Tokyo and look forward to working hard over the next five months to ensure we are ready to play our best basketball," says Opals Head Coach Sandy Brondello, who will be coaching her first Olympics after attending three as a player.
"With that in mind, we are thrilled to name our Olympic Squad, which we believe to be very strong with great versatility, depth and size. The first step of our preparation will begin next month with a camp on the Gold Coast. The coaches and I are anticipating some tough decisions in naming the final team."
For the full squad, click here.