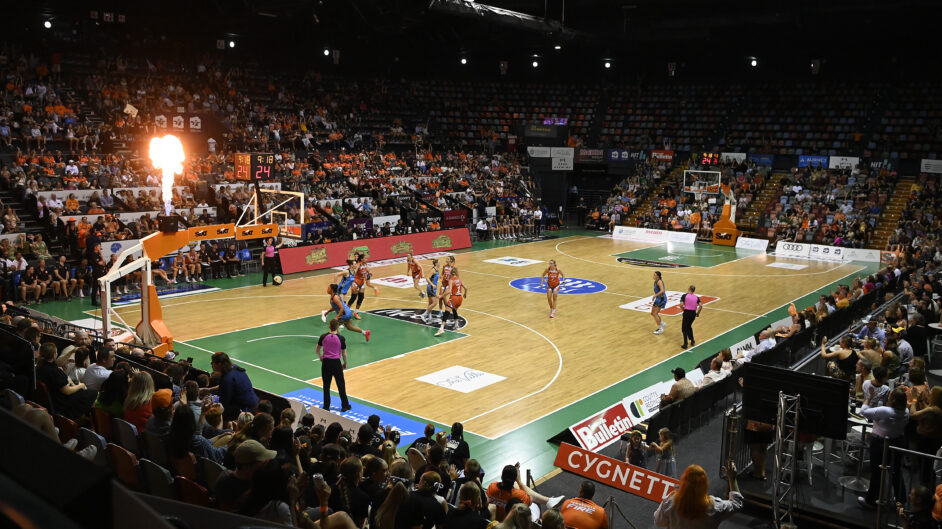 November 18, 2023 | UC Capitals news
The UC Capitals flew from Sydney to Townsville for their second game of round 3, going up against reigning premiers, the Townsville Fire. With the same starting five tipping off on court, Alex Fowler also re-joined the team after recovering from illness. For Townsville, Shannon Seebohm selected Alice Kunek, Sami Whitcomb, Mikaela Ruef, Steph Reid and Zitina Aokuso.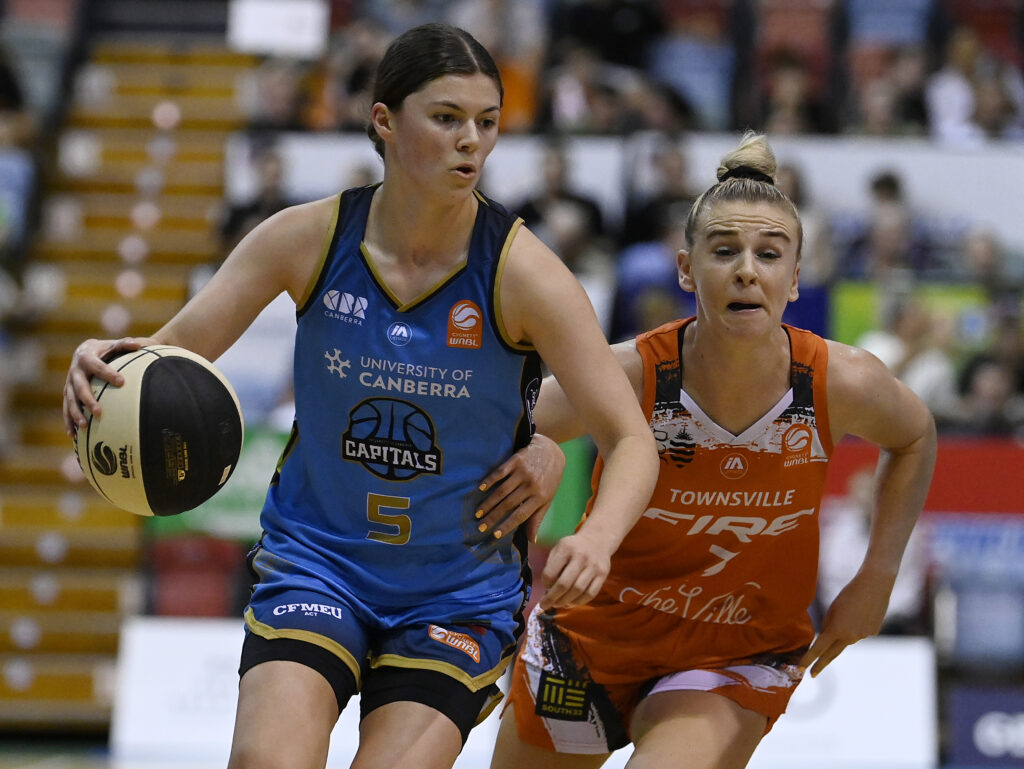 Quarter 1
Townsville certainly looked comfortable in front of their home fans, with the Opals' Alice Kunek and Steph Reid firing off shots early in the piece. While it took the Caps a couple of minutes to find their momentum, Munger started off well, with a steal and 4 early points to get the Caps in the competition. Fowler returned to the court, making it look like she'd never missed a day, while Melbourne was clearly a focal points for Townsville, being swarmed in offense by Reid, but the young star was still able to make an impact in assists.
Caps 16, Fire 20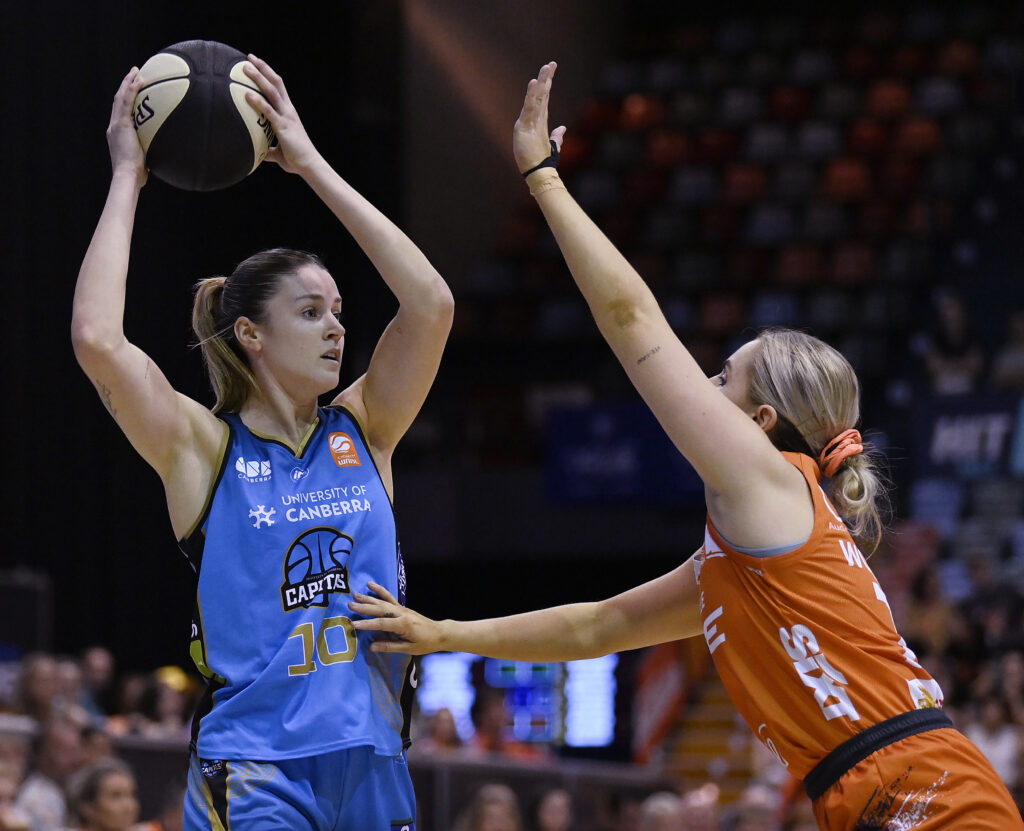 Quarter 2
The lead started to get away from the Caps in quarter two, prompting Head Coach Kristen Veal to call a time out. The hosts continued to be ruthless in defence, leaving the Caps with little options in the paint. Alex Sharp was able to score a much needed 2 for the Caps, for them to get their first points of the second quarter. Fowler was the next Cap to get the team closer to Townsville's 31 points, going on to record 6 points in 7 minutes. Okoye started to shift from the arc, into the paint for her points, making a different for the Caps to claw the margin back from 17 to 9.
Caps 33, Fire 41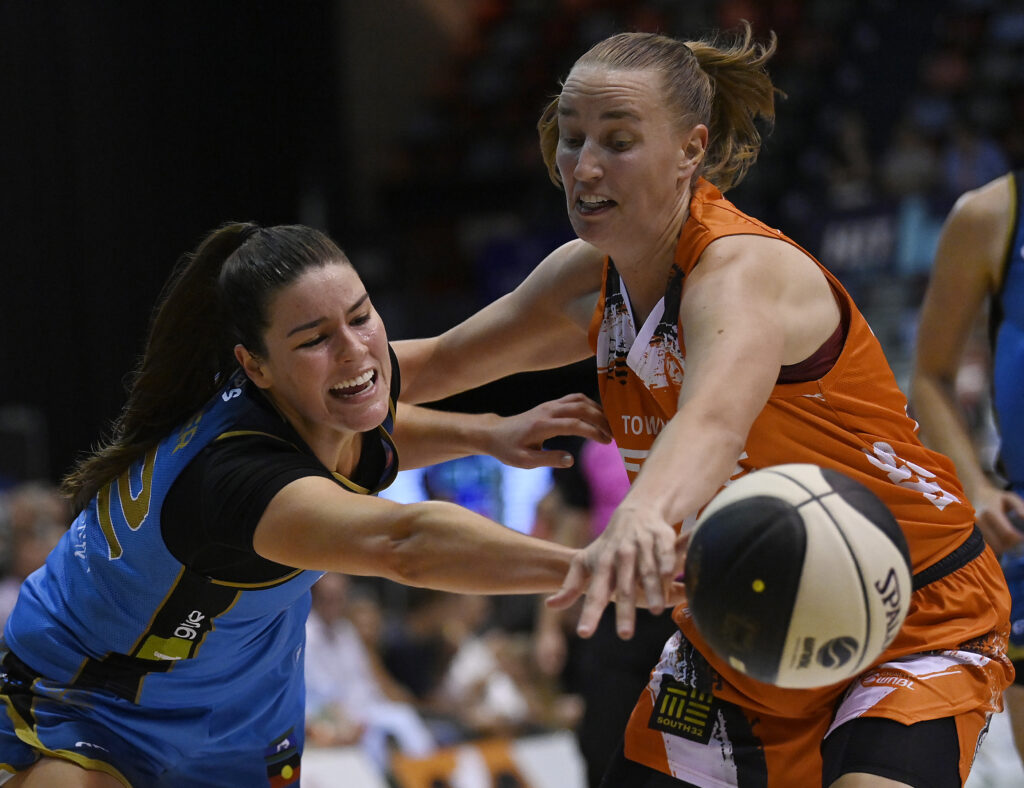 Quarter 3
Whitcomb started proceedings in quarter 3, but Melbourne hit back with a left-handed layup, followed soon after with a triple, for the co-captain to get the first 5 points on the court for the Caps. Unfortunately the Caps were finding it hard in the third quarter to find the basket while Townsville Fire continued to feel very comfortable. Potter had some moments to star, with an assist and 2 points. The Caps kept faith in Okoye, and were rewarded with a beautiful 3 with a minute left on the clock.
Caps 54, Fire 64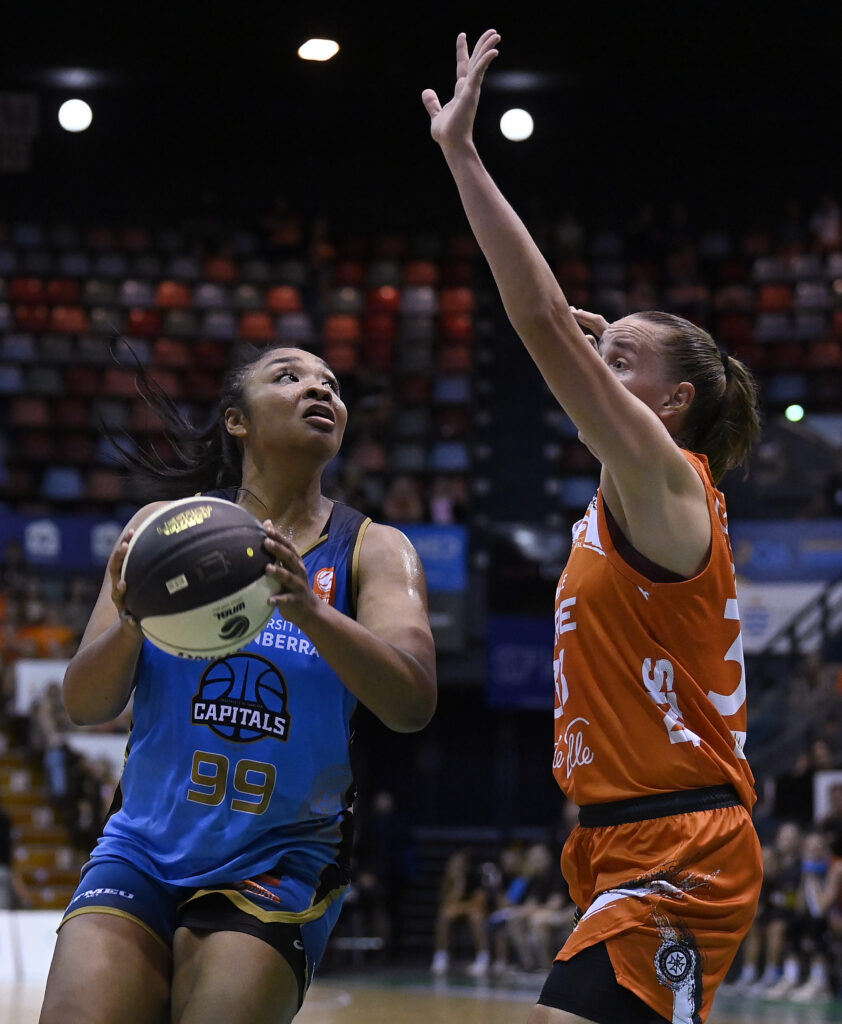 Quarter 4
Fire continued to dominate in the final quarter of the game, but the Caps never gave up the fight. Munger re-entered the court and was quick to shoot a 3, at a time that was imperative for the away side. The focus became trying to keep the margin as low as possible, with Melbourne racking up a double double to finish the night with 14 points, 15 assists. Okoye & Fowler on 14, Munger on 12
Caps 73, Fire 85