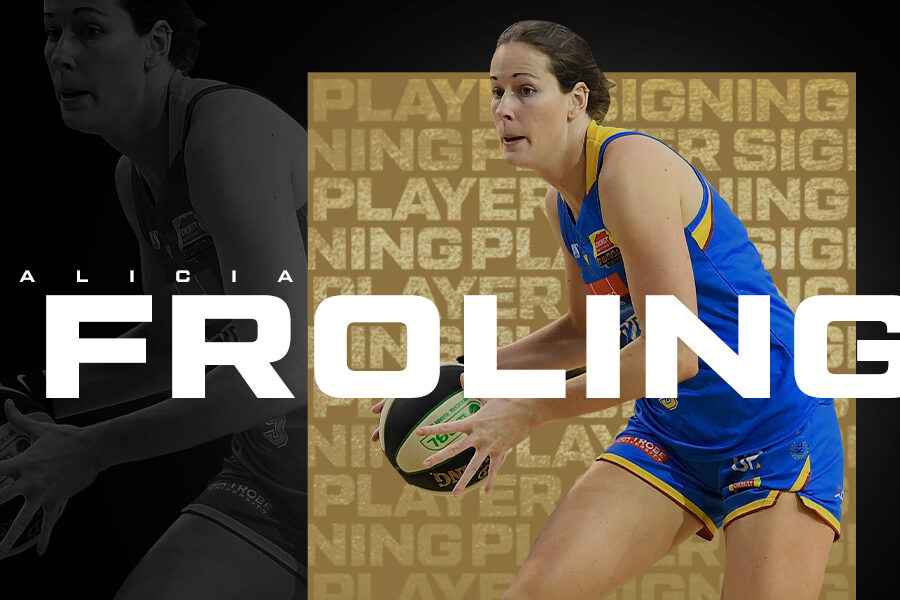 June 22, 2021 | UC Capitals news
The University of Canberra Capitals have added forward Alicia Froling to the roster where she joins Kelsey Griffin, Mikaela Ruef, Kelly Wilson and Tahlia Tupaea.
Froling spent last season with the Bendigo Spirit, her first in the WNBL after she signed in Bendigo ahead of the 19/20 season but sat out due to a wrist injury.
Alicia is the twin sister of Keely Froling and spent time at Southern Methodist University before embarking on her professional career.
Froling is excited to be joining the team and culture of the UC Caps.
"I'm very excited to be playing in Canberra for the upcoming WNBL season and I'm looking forward to playing in a team with a championship culture and learning from some of the best players in this league such as Kelsey Griffin."
The allure of being coached by Paul Goriss, who coached her during her time at the Basketball Australia Centre of Excellence, a big factor in why Alicia decided to join the Caps.
"I can't wait to be coached by Goz, he's been really successful developing players and teams over the past few years. I'm currently playing NBL1 in the offseason for Ballarat but I can't wait to get to Canberra and get to work!".
Goriss is also keen to reunite with Froling and mentions her toughness as something that he knew he wanted.
"One Froling goes and another one comes in – we are very excited that Alicia chose the UC Caps. I previously coached Alicia at the BA Centre of Excellence and with the U19 Australian Women's team, the Gems, at the 2015 World Cup. Alicia was a starter on that team and what I loved about her game was her physical toughness on defence, her rebounding, her ability to run the floor, her physicality in setting great screens for her teammates and her all round willingness to win and compete. She will fit right in with how we practice and play at the Caps and will be an integral part of our team."
I'm looking forward to helping Alicia develop her game and continue her growth in the WNBL."