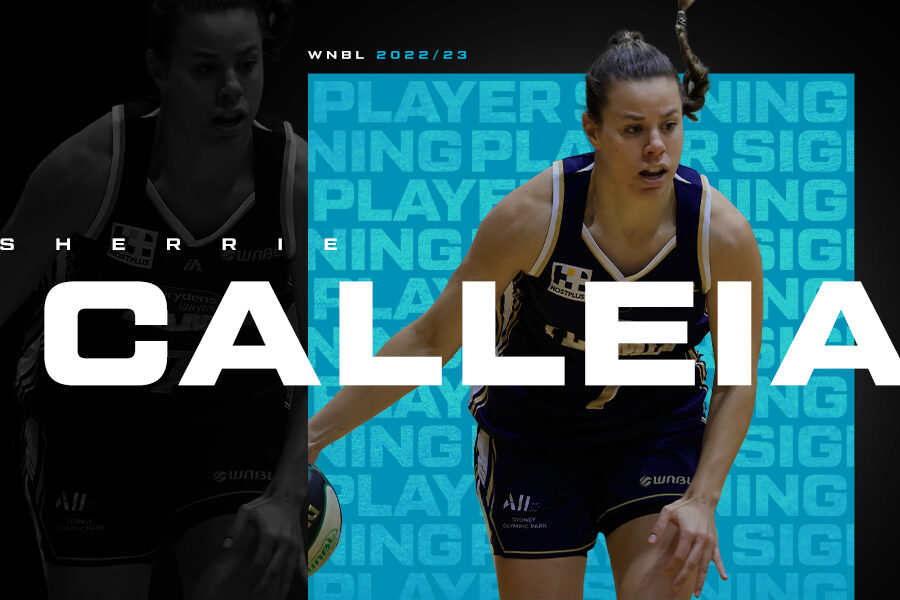 August 25, 2022 | UC Capitals news
There are many reasons Sherrie Calleia decided to sign with the UC Capitals, but it was the sense of comradery within the team that really got her over the line.
"I had a great chat with Head Coach Kristen Veal and her communication regarding my role in the team made me feel a strong sense of belonging," she said.
"I have noticed from previous years that the Canberra team has a strong sense of comradery so to already feel a part of it over just a phone call was amazing!"
The 23-year-old is the tenth signing for the UC Capitals, after spending the past season with the Sydney Uni Flames.
The 172cm point guard was a development player for the Flames in 2018/19, before injury ruled her out for 12 months. She came back stronger than ever and played a further two seasons before signing with the Caps. She has spent the past two seasons with the Mount Gambier Pioneers in the NBL1 South competition, where she's averaged 15.65 PPG, 5 APG, 5.4 RPG and a 42.38 FG%.
"I'm super excited for this upcoming season! I've been working hard over the last two years to improve my game and I cannot wait to continue to do so with the team."
"I take pride in continuously growing and learning, not only as a player but as a person. I can't wait to work with Vealy and develop as a point guard and also connect with new and old teammates."
"I'm hoping to continue to improve my game and also contribute to the team's success in any way that I can on and off the court."
Head Coach Kristen Veal said, "any Australian basketball fan would know of, or have heard of Sherrie Calleia's dominant contributions to Mt Gambier's top 5 finish in the NBL1 South this off season."
"Sherrie is a promising PG who can both score and play-make.  Sherrie plays with a level of poise and vision that will prove an asset to her Caps teammates this season and contribute to the enduring Caps style of smart and selfless basketball.
"I look forward to working with Sherrie to help grow her point guard skills and cement her place in the WNBL."
UC Capitals memberships go on sale in September.