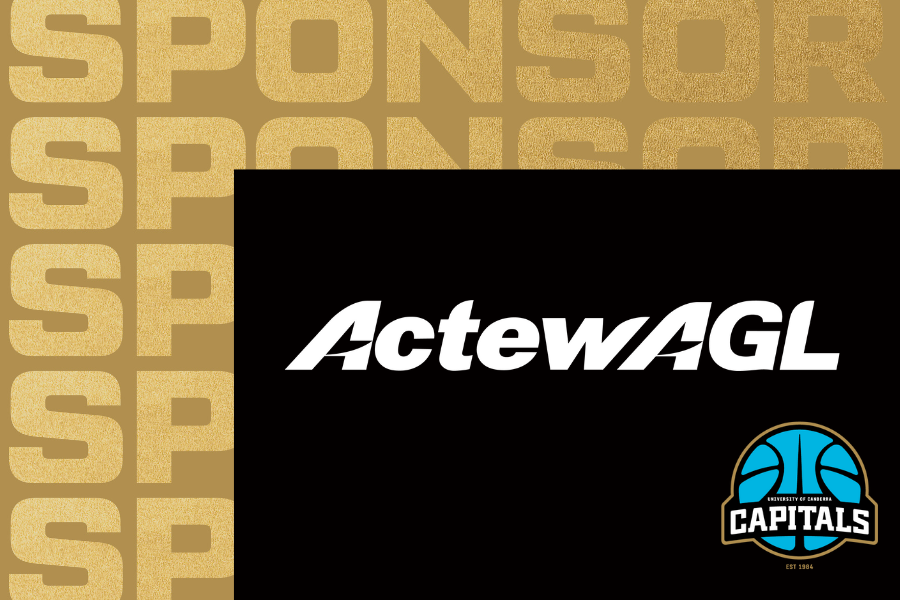 August 28, 2022 | UC Capitals news
The UC Capitals are proud to announce a continued partnership with Canberra's local electricity and gas provider, ActewAGL.
In partnership now for many years, ActewAGL has become synonymous with the UC Capitals and their game days, helping to create a fun and entertaining experience for fans.
"ActewAGL is proud to continue our partnership with the UC Capitals, as part of our long history supporting organisations that play key roles in our community," Sean Davis, Strategic Partners & Energy Solutions Group Manager, said.
"ActewAGL is very proud to support local women's sport through our role as Official Energy Partner of the UC Caps.
"We look forward to the 2022/2023 season and once again seeing Canberrans out in force to cheer on the UC Caps!"
UC Capitals General Manager, Lucille Bailie said it is great to have ActewAGL on board for another two years.
"Our longstanding partnership with ActewAGL is an exciting one," she said.
"Their commitment and support for the UC Capitals and the Canberra community over many years is second to none and strong partnerships are integral to both organisations' community values and our ongoing success.
"ActewAGL's commitment to a further two seasons is a terrific announcement and the Caps community from our athletes right through our passionate members and supporters can look forward to seeing ActewAGL light up the season!"
ActewAGL is one of the ACT's largest employers, operating 100% of their business from the heart of Canberra with a multitude of innovative and sustainable services delivered to locals, by locals. ActewAGL sits proudly within the ACT community; supporting local partnerships, sustainability initiatives, charitable grants and a host of other mutually beneficial community programs.