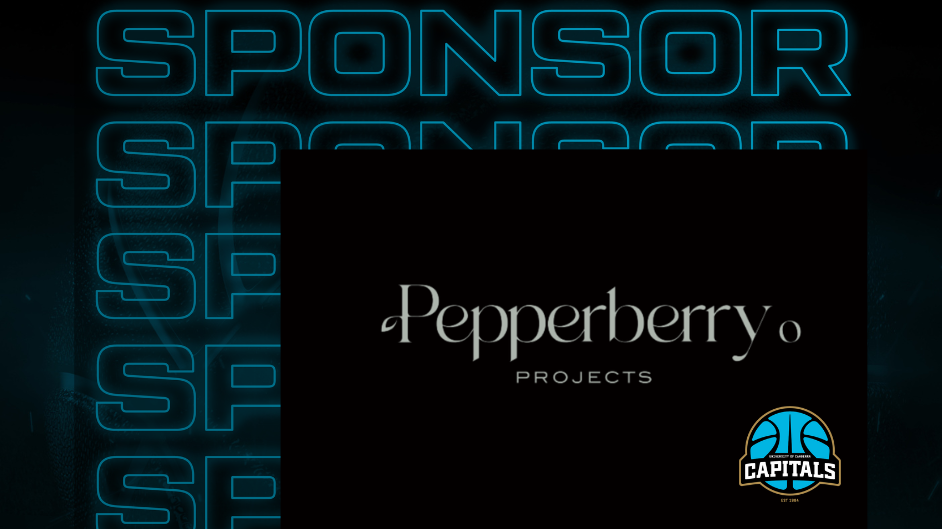 November 2, 2022 | UC Capitals news
Canberra-based home renovation project management company, Pepperberry Projects, have renewed their partnership with the UC Capitals for season 22/23.
Pepperberry Projects offer full project management of internal and external home renovations, with an emphasis on quality and industry-leading customer satisfaction.
Co-Directors of Pepperberry Projects, Sean Fitzgerald, Iain Fitzgeral, Leif Nilsson and Cam Crombie have collectively been involved with basketball in the Territory for over five decades, and are excited to lock in the next two years as sponsors of the UC Canberra Capitals.
"We are really looking forward to supporting the Caps again over the 2022-23 season," Sean Fitzgerald said.
"This will be Pepperberry's second season cheering on the Caps and Cam's fourth. He got to see them bring home two Championships and last season looked promising, but what we liked most is the way the girls pushed through in the face of adversity and left nothing on the court. It shows the club has a strong and positive culture, not to mention a 'team first' attitude – we love that."
"We're excited to see what Kristen Veal can do with the whiteboard this year," Cam Crombie said.
"With a mostly fresh roster it won't be easy, but being a former assistant and championship winning player she's no stranger to the Goriss and Canberra Capitals system. Vealy leads by example, she's a hard worker and if there's anyone that can pull the troops together and get them moving in the right direction, it's her!"
General Manager of the UC Capitals, Lucille Bailie, said that she's delighted Pepperberry Projects is joining the team for another season.
"The UC Capitals are proud to again partner with Pepperberry Projects for the upcoming WNBL season," she said.
"It's wonderful that we have connected with another local business who share the same values of the UC Capitals, of hard work, a team first attitude and great communication skills particularly in high pressure situations.
"We look forward to working together for another season."
The UC Capitals season tips off on November 4 at the National Convention Centre, tickets are on sale now and can be purchased, here.