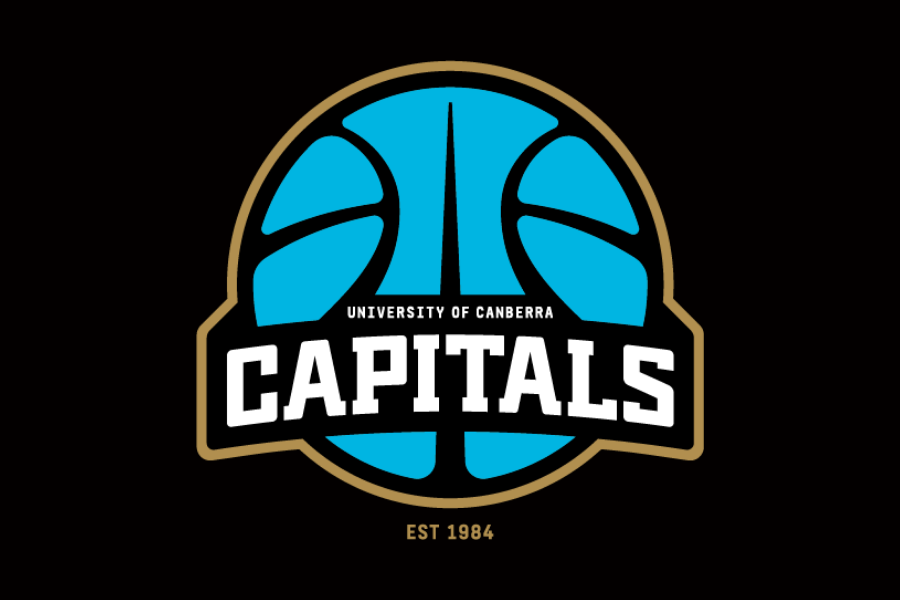 August 15, 2019 | UC Capitals news
After 35 years, 16 WNBL life memberships, 10 grand final appearances, 8 championships, 6 hall of famers and 3 keys to the city, the University of Canberra Capitals have rebranded ahead of the 2019-20 WNBL season.
As the WNBL's most successful team, the UC Capitals have been trailblazers since the club's inception and the new brand is both a testament to that history and refreshing look at our future.
The new logo reflects three major pillars of the UC Caps story – success, history and the city. The design features a re-worked basketball, represented in a badge, to be more proud and confident. We've said goodbye to the orange and dark blue colouring, with the introduction of gold representing the UC Caps illustrious past, the heroic players and their championship-winning team.
The design pays homage to the club's hometown – to which they've earned 3 keys to the city and 'citizen of the year' – with references to the iconic Canberra skyline, which is further reinforced by the bright Caps blue.
The UC Caps' history of trailblazing is undoubtable, having fought the stigma and structure around women's sport globally. They are one of the most recognisable women's dynasty teams in Australia, having claimed seven championships within a decade – a significant achievement for any sporting team.
The UC Caps were one of the few women's sporting teams at the forefront of the media during the 90's and 00's, receiving consistent weekly coverage during seasons. In 2019, the UC Capitals became the first sports team in Canberra to receive a full front- and back-page cover in The Canberra Times.
Lauren Jackson of the UC Capitals was also made headlines when she signed a landmark $1 million sponsorship deal to play with the club over three seasons.
"We're about trailblazing, we're about firsts, we're about standard-setting and I think it's time for us to trailblaze again," said former UC Capitals coach and University of Canberra Director of Sport, Carrie Graf AM.
The rebrand, a project by UC Capitals' partner Coordinate, is an important step in showing the maturity of the club and to celebrate our rich history with an evolved identity.
The new brand will come with a range of new merchandise which will be launched in the weeks to come.
To be part of the UC Capitals story, purchase a 2019-20 membership by clicking here.