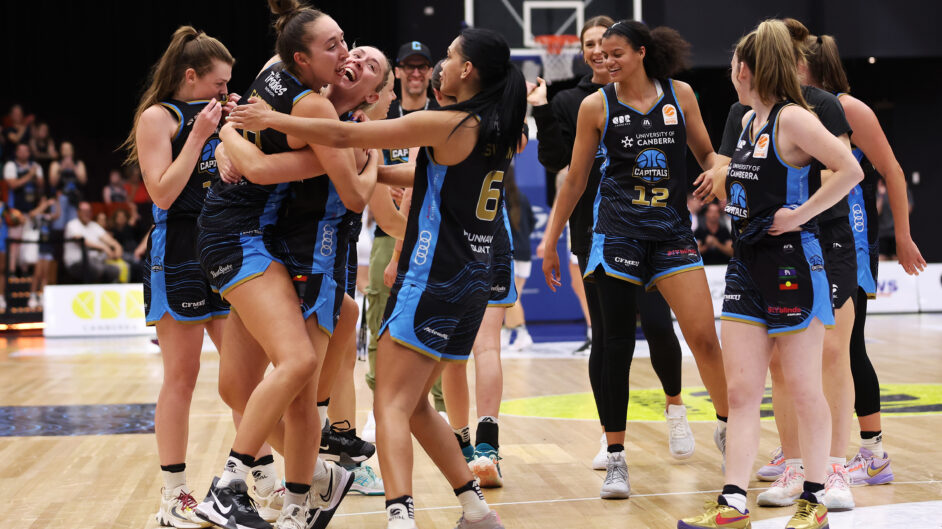 January 11, 2023 | UC Capitals news
The UC Capitals have broken their 12-game losing streak to claim a win against the Bendigo Spirit in a next level performance for their 1,098 home fans.
With captain Alex Bunton, Britt Smart and Alison Schwagmeyer-Belger all missing through injury, the Caps were short on experience but didn't let that phase them as they went up against an in-form Bendigo team.
Bec Pizzey earned her first WNBL start alongside Jade Melbourne, Shanice Swaine, Rae Burrell and Nicole Munger. While Alex Wilson, Alicia Froling, Anneli Maley, Kelly Wilson and Kelsey Griffin took the court for Spirit.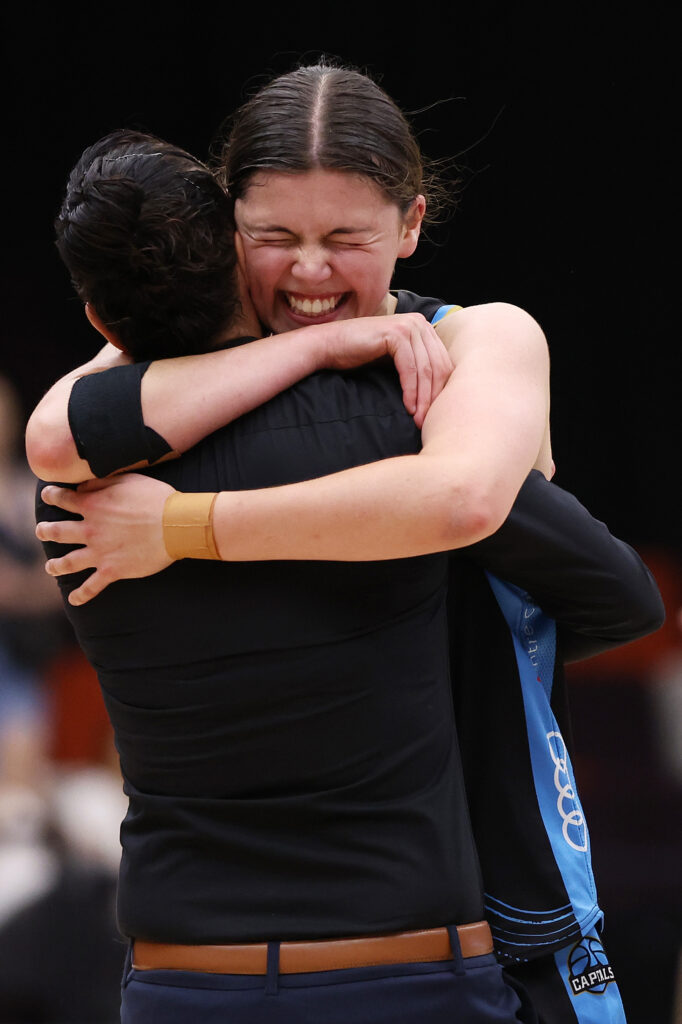 Q1
Both teams took their time to settle in, each getting good looks at either end but were unable to get the scoreboard moving. It wasn't until over two minutes into the quarter that Melbourne was able to get the first basket for the Caps after a fast break opportunity. Spirit got their first points a minute later after Alex Wilson converted two foul shots. Halfway through the quarter the Caps took it out to a four-point lead after back-to-back three-pointers to Lizzy Tonks and Melbourne. This was soon followed by another three-pointer on their next possession curtsey of Munger. Bendigo fought back with their height advantage and scored a series of points in the paint through Griffin and Maley. With two minutes left on the clock Caps head coach, Kristen Veal, called a timeout and made her message heard as Swain came back on to hit another three for the Caps. Griffin left the court in the final minutes but did not return for the remainder of the game before a basket to Maley gave her side the lead into the first break.
Caps 18 – Bendigo 20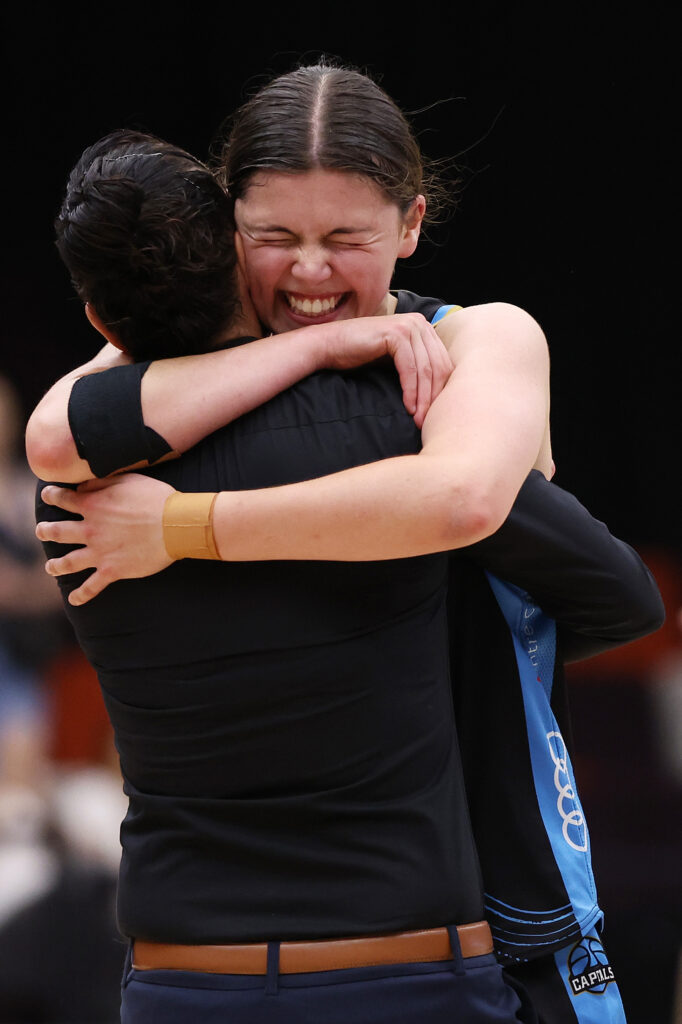 Q2
Bendigo kicked off the second term with a quick layup from Abigail Wehrung. The energy for the Caps came from Melbourne as a strong drive into the key earned her team their first points of the quarter. The Caps continued their fine shooting form, with Melbourne, Burrell and Swain all hitting three-pointers to win back a four-point lead. Bendigo struggled to find the basket through the home sides persistent defence and with three-minutes to go were forced into calling a timeout. The visitors came back on the court with renewed focus and once again made use of Froling's advantage down low. The home side didn't let this phase them as they continued to put up a determined fight and kept pushing in offense. The Caps lead by as much as eight in the second term, but Bendigo fought back to head into the main break with just a one-point lead. Swain and Froling lead the scoring, both with 13 points each.
Caps 39 – Bendigo 40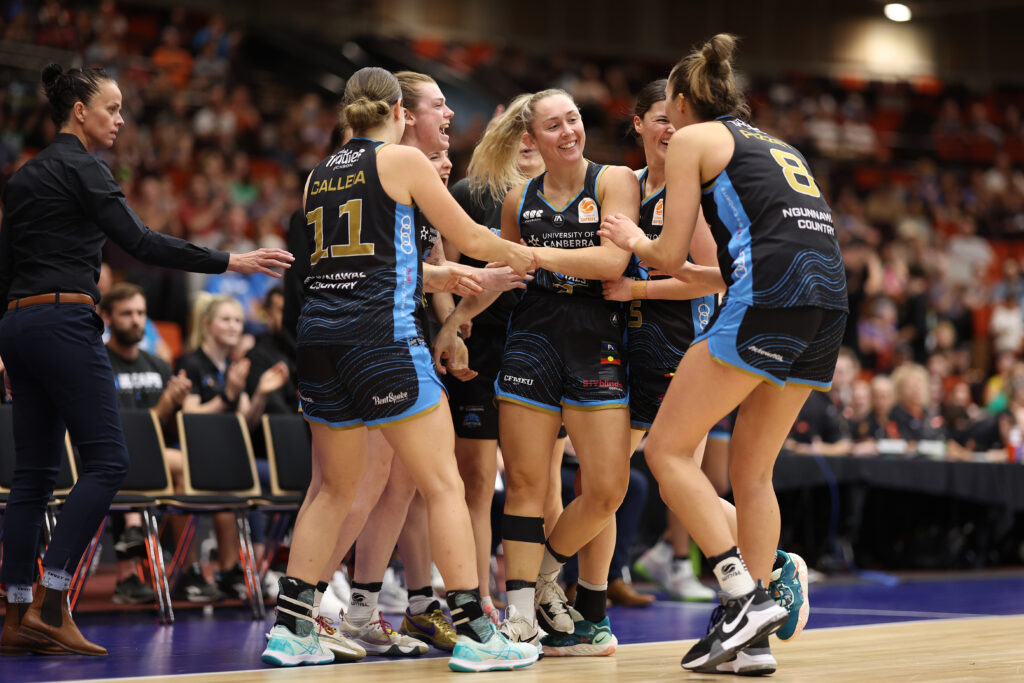 Q3
After resting their legs at halftime it was Bendigo who got the first points from Kelly Wilson but that was quickly overshadowed as Melbourne threw up a successful half-court shot to beat the shot clock. The matchup between Froling and Pizzey proved to be central as they tussled it out in the key to score for their teams. It was a physical game all round as both sides racked up four team fouls each just five minutes in. Adding to the three-point stats was Pizzey for the Caps and Wehrung for Bendigo to keep it at a close one-point game. Both teams spent the remainder of the quarter trading baskets in a quarter where the pressure never dropped. In fitting form, Melbourne finished off the scoring before the break, hitting a foul shot to give the Caps a three-point lead heading into the final break.
Caps 63 – Bendigo 60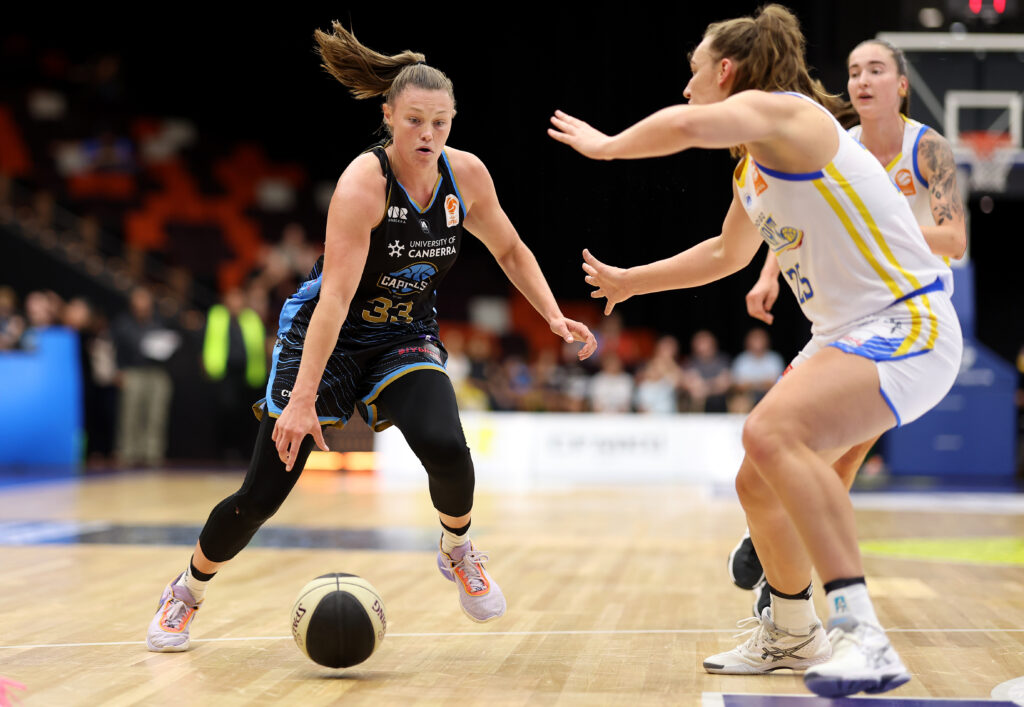 Q4
Both teams were unrelenting as they went into the final quarter and remained just as physical as the first half. A one-point foul shot from Froling started the scoring before Burrell hit back with two of her own for the home team. Backed by the absolute roar of the crowd, the Caps continued to put on a show for their fans as Burrell extended their lead to twelve with six minutes to go. Both teams were in the bonus early again as Maley clawed back some points for Bendigo. The long-range shooting continued as Wehrung knocked another down before Munger subbed back in to hit one of her own. With two minutes left on the clock, five points was all that separated the teams, but Burrell decided to change that as she knocked down a three-pointer of her own. It could have been anyone's game as Maley continued to try her best for Bendigo, but the Caps momentum couldn't be stopped as Melbourne's energy lead her team to their well-deserved first victory of the season.
Caps 92 – Bendigo 85