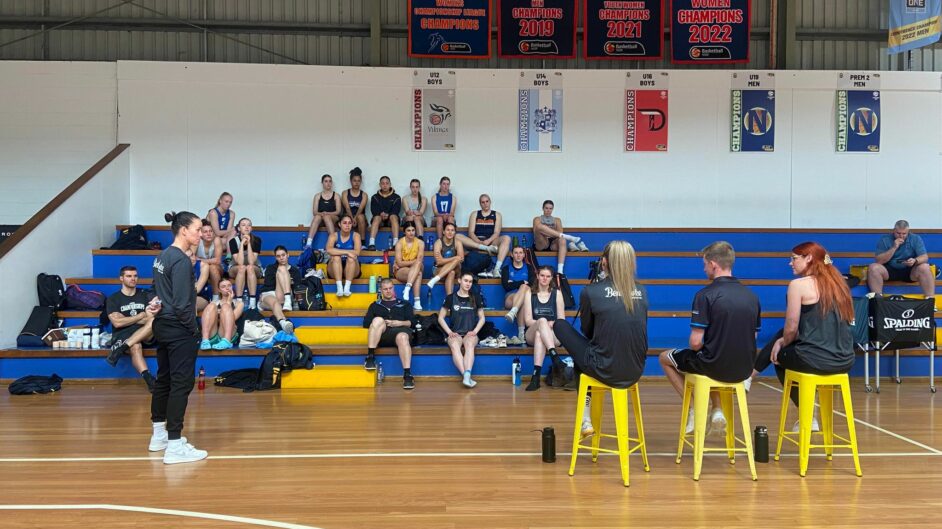 September 27, 2023 | UC Capitals news
Standing tall at 6'5″, Wendy Woodward doesn't often get to play with or against people her size but when the 21-year-old walked into the UC Capitals Development Player and Futures Day and saw Alex Bunton, her face lit up.
"She did some post work with us, and it was really cool," Wendy said.
"It's so nice to have someone as tall as me, someone strong and powerful, because you don't see that very often.
"It was just such a great opportunity."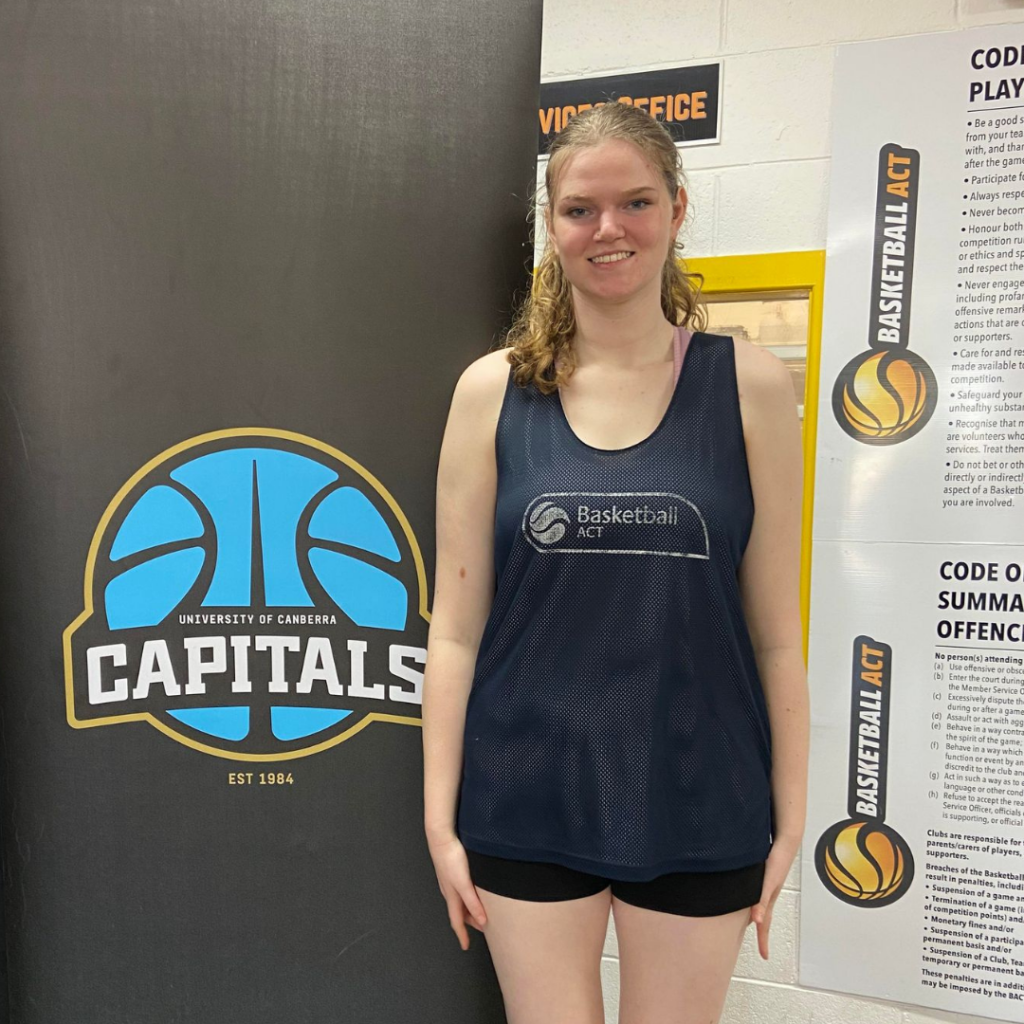 An opportunity that almost didn't happen until a chance meeting with former player and current UC Capitals General Manager Lucille Bailie.
"I've been working at Bentspoke since December last year and they sponsor the UC Capitals. I connected with Lucille Bailie when she came in one day and had a chat about how annoying being tall can be, when people react and feel the need to tell us that we're tall… as if we don't know already," she laughed.
"When I told her I played basketball, she encouraged me to sign up for the DP Day, so I did!"
21 basketballers took part in the UC Capitals DP and Futures Day, spending a full day learning from Head Coach Kristen Veal and players.
Not only an opportunity to impress and potentially land a spot on the squad, but learn as much as possible from professional athletes and role models.
16-year-old Ella Collins is currently in the National Performance Program (NPP) and has aspirations to head to college when she turns 18.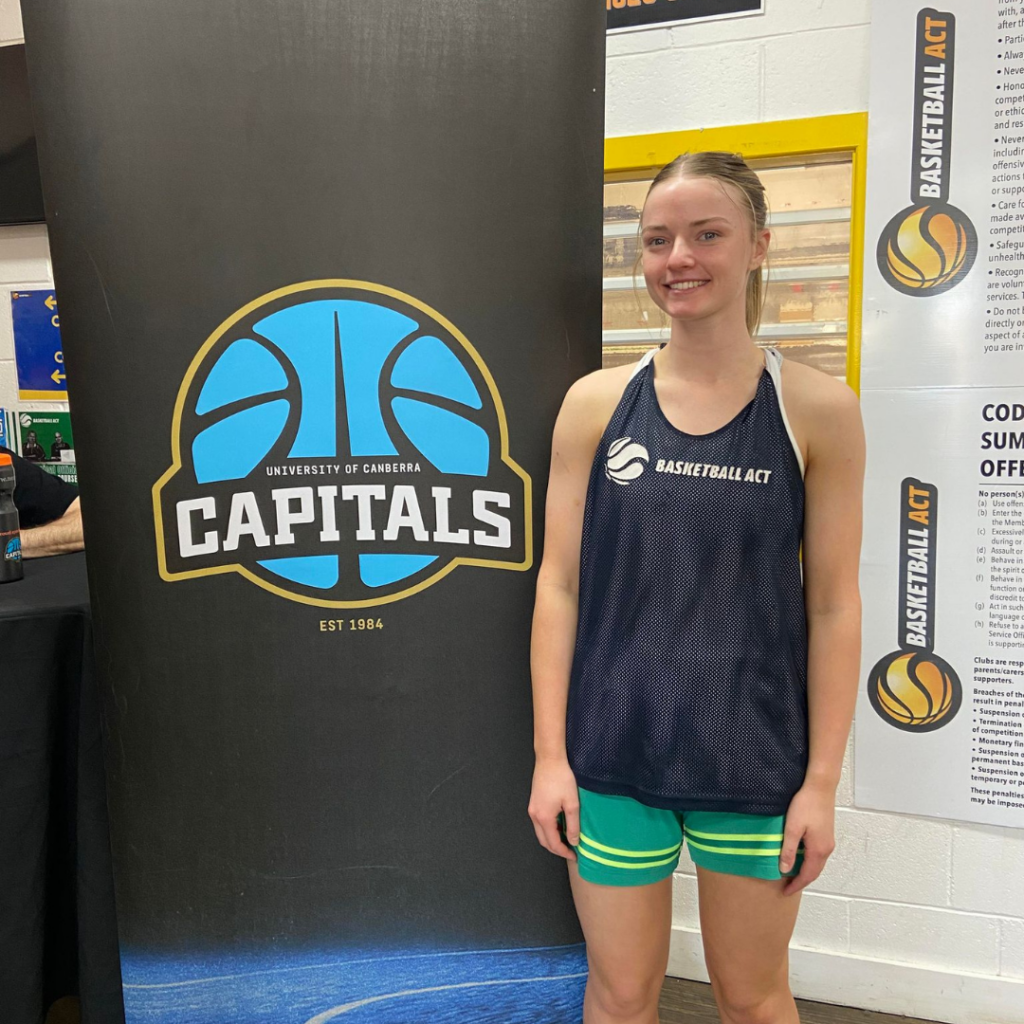 "Working with girls who have been to college, girls who have walked pathways that I want to walk, it's just so inspiring," Ella remarked.
"I've walked into the day like a sponge, to take away as much information as I can.
"I attended last year too, and I still use some of the mental tips and game tips that I got from the sessions."
UC Capitals Head Coach Kristen Veal said hearing this means the team's goal for the day has been reached; to inspire, motivate and provide opportunity.
"What we want to see is that pathway open up for these young athletes," she said.
"It means that their dreams can become more tangible, and they can network with those who have walked that path, and can offer guidance, advice and coaching.
"It's an invaluable experience for young athletes, one that we're proud to deliver."