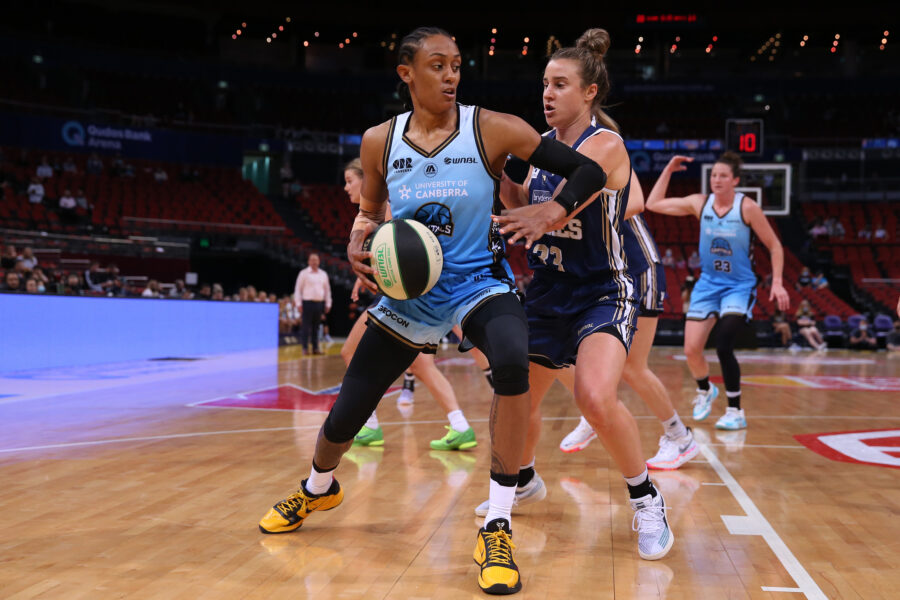 December 14, 2021 | UC Capitals news
All UC Capitals staff, team officials and players identified as close contacts have returned second negative COVID-19 tests and will exit quarantine at 11:59 PM on Tuesday, December 14.
This means that the UC Capitals will be able to play this Sunday against the Adelaide Lightning at the NCCC.
The UC Capitals homecoming, originally scheduled for December 12, was cancelled when a member of the club tested positive, forcing all players, coaches and staff into a 7-day quarantine period.
"It's been a challenging week, but this is the world we live in currently," said Coach Paul Goriss.
"We felt like we started the season on a good note, grinding out a win against the Flames and were looking forward to riding some momentum into the next round."
"The team is in good spirits; Assistant Coach Kennedy was able to run some individual dribbling sessions and our S&C coach Luke ran some sessions over zoom," Goriss added.
"We haven't had the basketball preparation we would have liked but the team has been able to maintain a level of fitness which will allow us to hit the ground running this week."
The Caps will resume training tomorrow, ramping up preparations to take on the Adelaide Lightning.
"We've got four days to prep for a good Adelaide Lightning team. It's not an ideal prep but we'll adapt, and we're excited to finally bring basketball back to the NCCC," said Goriss.
To purchase tickets to Sunday's game, click here.