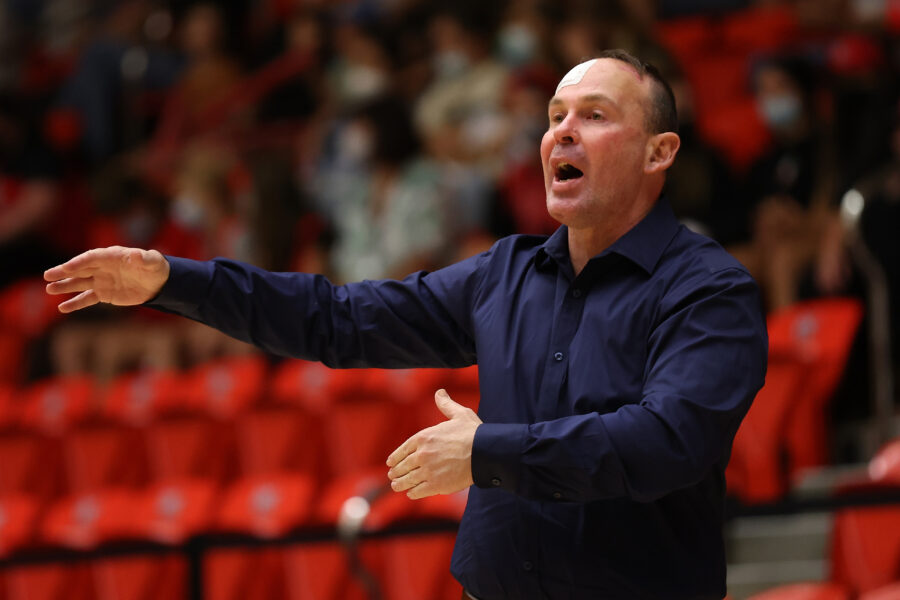 April 9, 2022 | UC Capitals news
Head Coach Paul Goriss has finished up with the UC Capitals after six highly successful seasons with the club as he departs for the USA to take up the Assistant Coach role with the Atlanta Dream in the WNBA.
Goriss announced his resignation in early March just as the UC Capitals were about to clinch their spot in their fourth consecutive WNBL finals series.
After the abrupt end to the season almost two weeks ago, as the majority of the team fell sick with COVID, Gorris admits that
"I guess it's only been the last couple of days that it's started to feel real that I am leaving as I clean up the office and pack things away and then handing all my stuff over.
"With the way that the season ended, it just didn't feel like there was any finality to it in having a last game. If we had lost Game 2, we would have known it was the last game but how it finished was disappointing. But on to other things, with the support of the team behind me, I'm happy to start to move on."
Despite the heartbreaking end to his career in Canberra, Goriss takes comfort in the fact that he achieved his goals for his time with the UC Capitals.
"When I think of the past, the two biggest things were the championships that I got to be a part of with some very special people and players. Even being in the last four finals series I think is a huge achievement from when I first came into the job.
"I always wanted to leave it in a better place than when I found it both on and off the court. I hope I have done that and set up for the new coach to come in with a good culture and system and hand over the keys to something that's successful and in good hands."
Read more about Goriss' success with the UC Capitals here.