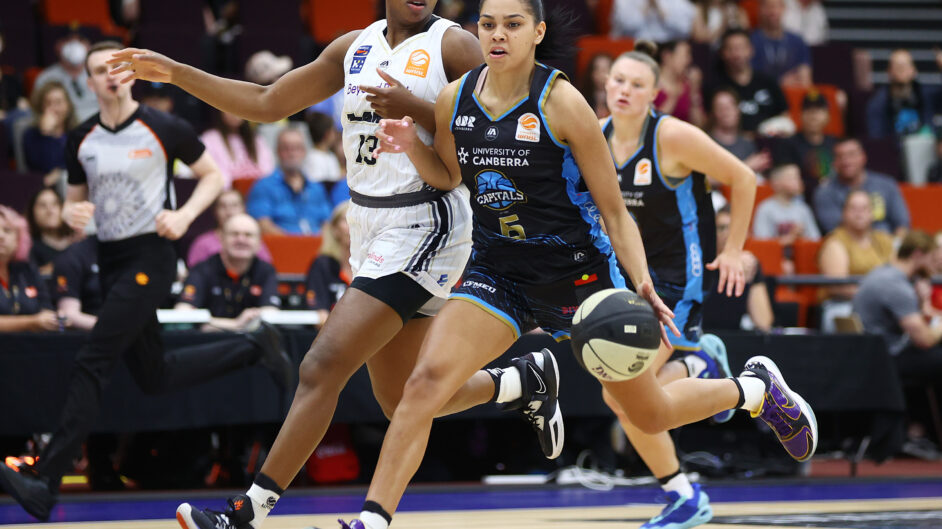 December 10, 2022 | UC Capitals news
As a roaring home crowd of 1,205 got behind the UC Capitals, they fought hard to secure their first win of the season but went down to the Sydney Flames 80 to 92.
With Rae Burrell out with a minor footy injury, the starting five was Jade Melbourne, Shaneice Swain, Emilee Whittle-Harmon, Nicole Munger and Alex Bunton.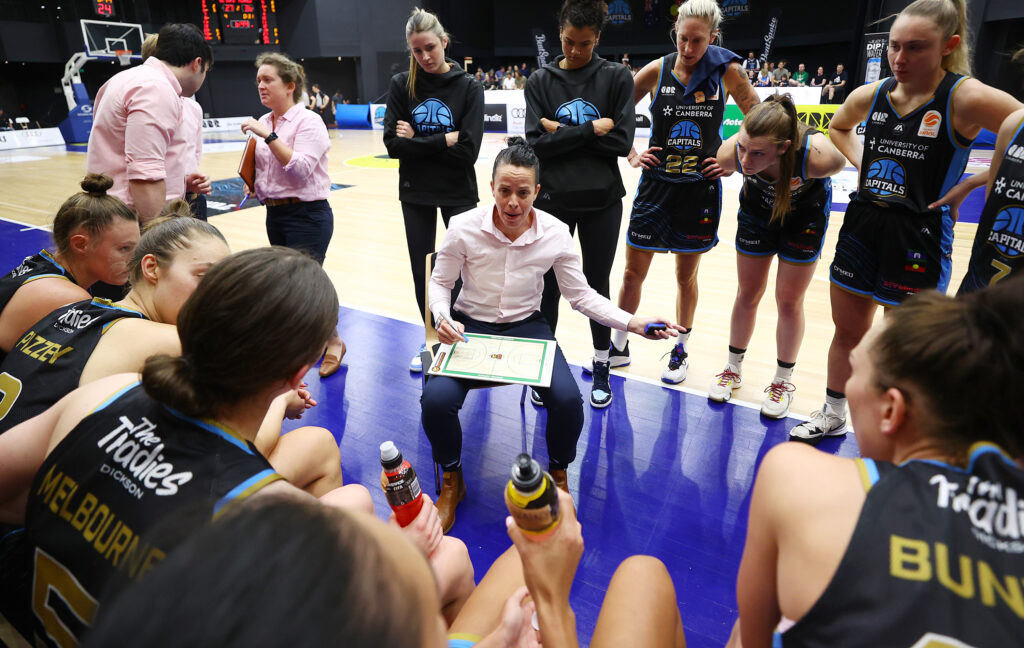 Q1:
This game was fiery from tip off as neither team wanted to come away second best. Alex Bunton was first to get points on the board as the Caps looked determined to get a win in front of their fans. New U.S import Nicole Munger had hustle and aggression on both ends of the court, while Britt Smart came on with three minutes remaining in the first quarter and did what she did best, with a moon ball within the first play. Neither her or Jade Melbourne showed sign of injury. As the clock ticked down, you could tell neither side wanted to finish the quarter behind.
Caps 23, Sydney 27
Q2
Despite the score line getting away from them in the second quarter, the Caps showed composure under the rim, with Swain finishing the half with 10 points, Whittle-Harmon and Munger on 9. As the starters started to douse the Flames, a Shyla Heal triple provided Sydney with an eight point lead heading into half time.
Caps 40, Sydney 48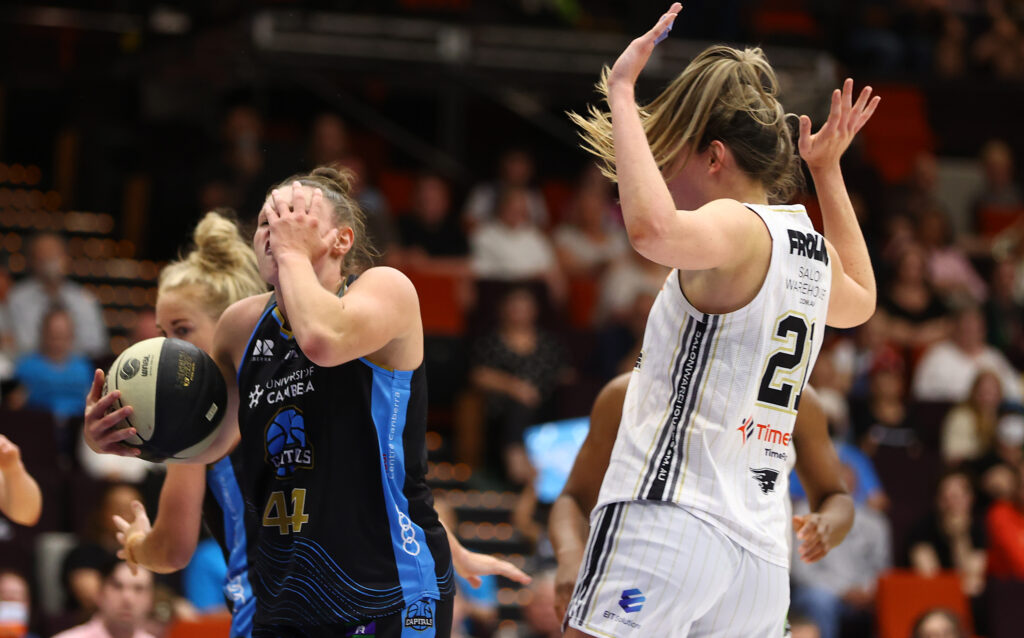 Q3
Going into the second half trailing by eight, Jade Melbourne got points on first and went to the line to shoot the bonus. With ten assists and not one turnover, the young Opal was tremendous for the Caps. Things started getting physical as Sydney could sense the Caps catching them, but Bunts, Pizzey and Whittle-Harmon remained steely in defence. Munger shot a three to close to margin by two, forcing Sydney to call a timeout and try to disrupt Canberra's momentum. From there, Sydney went to town, widening the margin once more.
Caps 63, Sydney 74
Q4
One quarter to go and everything on the line, Jade again started proceedings with a three pointer to get things started. As the clock ticked down, the intensity grew and both side started copping extra elbows. In the final minutes and nine points ahead, Sydney started wasting time. Jade Melbourne and Shaneice Swain stayed cool under pressure to slice through the opposition but it wasn't to be, with the Caps ending the night twelve points away from a win.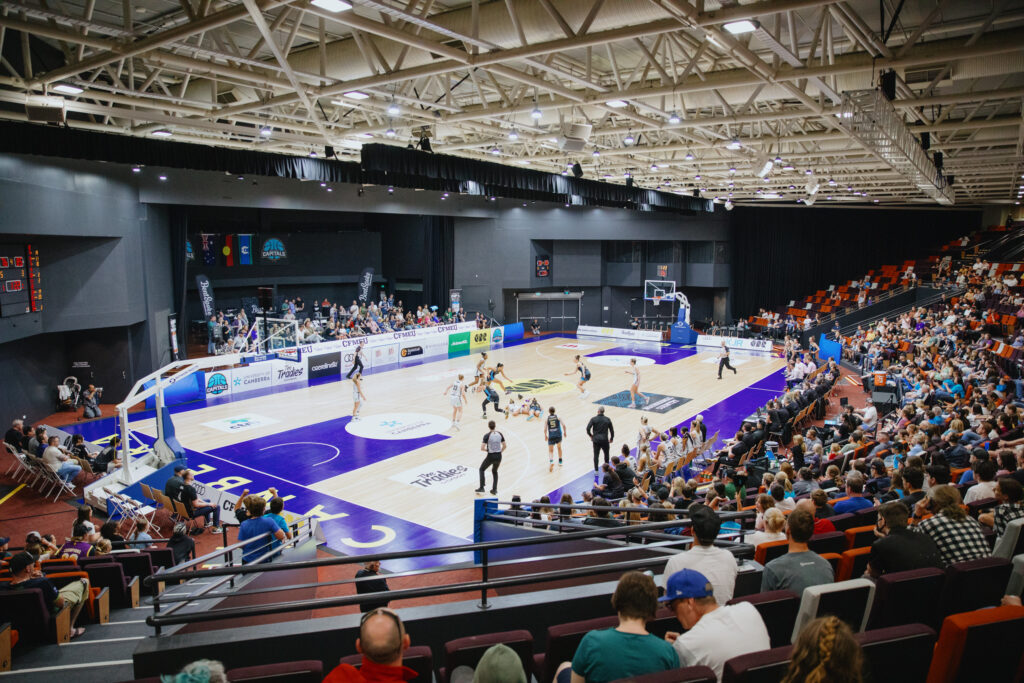 Shaneice Swain top scored with 15 points, 2 rebounds, Melbourne, Munger and BSmart on 12.
Caps 80, Sydney 92.
The Caps pick themselves up and prepare for their next home game on Sunday December 18 against the Southside Flyers. Tickets here.