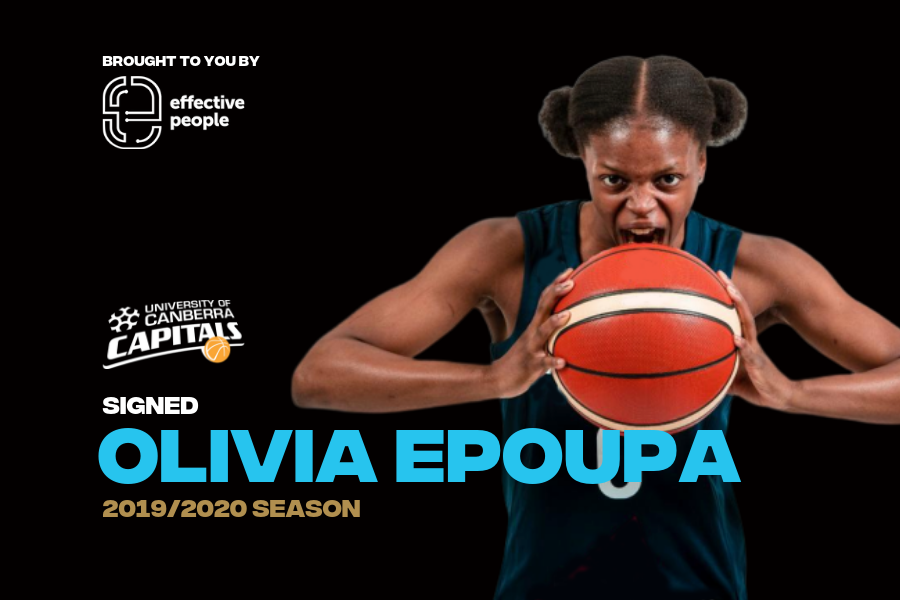 August 14, 2019 | UC Capitals news
The University of Canberra Capitals sign 25-year-old French point guard Olivia Epoupa for the 2019-20 WNBL season.
Epoupa has played in France and Turkey and represents the French National Team as a starting point guard. She recently led the team to a silver medal in the FIBA Women's European Championship and averaged 8 points, 6 rebounds and 5 assists per game.
Head Coach of the UC Capitals, Paul Goriss, said that he is excited to welcome someone of Epoupa's calibre to the team.
"As well as great international experience in big-time tournaments and games, Olivia brings lightning speed and quickness to our back court alongside Rocci.
"Olivia is one of the quickest players in the women's game and her play making, ability to push the ball in transition, find open teammates with great vision and her leadership will add an exciting dynamic to our team this year.
"She has the quickness to defend opposing guards the full length of the court and this defensive ability will help us generate our offense," said Goriss.
Epoupa said that she decided to sign with the UC Capitals as she finds the clubs perspective interesting.
"It is undoubtedly an ambitious club which permits the players to pursue their individual development. Australia is a land of rugby, but basketball is also reckoned with, so playing for Canberra is a tremendous opportunity to improve my skills as a basketball player.
"I look forward to commencing the season. It will allow me to discover a new championship, new opponents, a different basketball philosophy. What's more, the competition will be high and I guess it will be extremely challenging as a competitor."
"Paul Goriss's speech has undeniably been decisive in my decision to join the UC Capitals, as well as his vision of the game and his desire to help players develop individually. All in all, he has played a major role in my final choice. I believe it is extremely important to continue to improve our skills throughout our career."
Epoupa thinks that it is an asset that the UC Capitals team is similar to last season.
"I know I am going to have to fit in and create some kind of automatic reflex with my new teammates on the floor. I hope we will give ourselves the means to duplicate what the team did last season and win another championship.
"From a personal standpoint, I am willing to pursue my development as a basketball player and as an individual," said Époupa.
Epoupa is the eighth person to join the roster for the 2019-20 season, joining Griffin, Tolo, Nurse, Rocci, Froling, Wallace and Delaney.