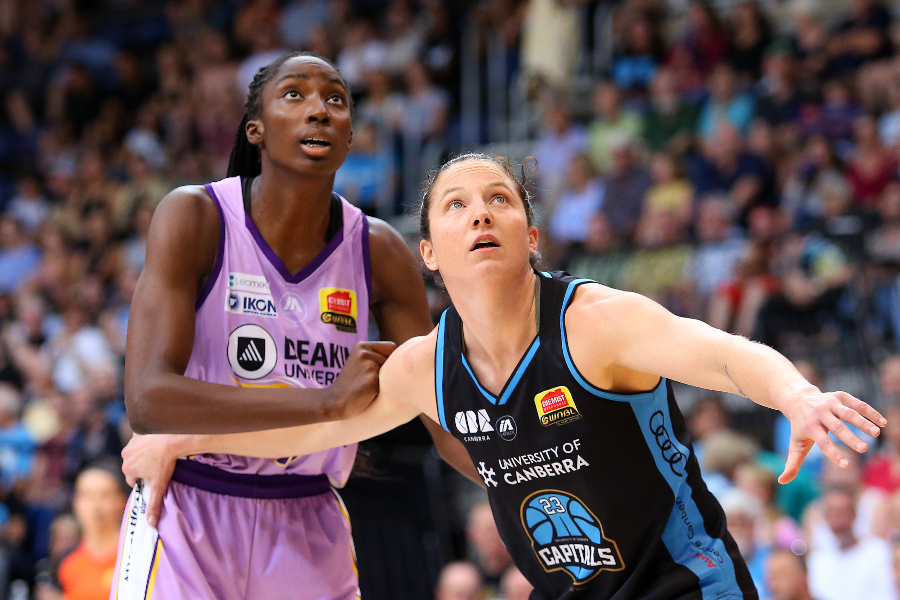 February 23, 2020 | UC Capitals news
The semi-final will go to a third and final game after the Melbourne Boomers 12-point win tied the series 1-1.
The UC Capitals' home court advantage will be a major boost with game three to be played at AIS Arena on Wednesday, February 26. The winner will face the Southside Flyers in the grand-final after they defeated the Adelaide Lightning within two games.
The Capitals' gave up 26 points to the Boomers in the second quarter which helped the home team maintain a double-digit lead for the rest of the game.
Paul Goriss said that he knew this game was going to be tough with the quality of players the Boomers have.
"Tonight, the things that the Boomers probably look back on that they didn't do well was rebound the ball and they got us on the rebound count tonight. I think with that intensity and effort tonight, they had to play with their backs against the wall to win this."
"We have to go back to what worked in game one and get back to where we were defensively for the whole season. I don't think we trusted ourselves tonight. Melbourne had everything to lose and we had everything to gain. They were more desperate than we were at times and their shots fell better than what we did," said Goriss.
Kia Nurse said that the sense of desperation will push the team in game three.
"Our season wasn't on the line tonight, it's just another chance for us to go out and play in front of our home crowd and get it done."
The UC Caps will look to shut down Lindsay Allen who proved to be troublesome for the Caps having put up a game-high 26 points. Maddie Garrick and Ezi Magbegor were also standouts for Melbourne with 17-points apiece.
Kelsey Griffin and Nurse led the Capitals with 17 points each.
The UC Caps will focus on recovery, video review and practice in their short two day turn around before game three.
Semi-Final Game 3:
UC Capitals V Melbourne Boomers
Wednesday, 26 February
7:30pm tip-off
AIS Arena
General public sales begin Monday, 23 February at 4PM.